JOIN US FOR FA19 SEATTLE!
The Financial Advocates Seattle Summit is a two-day educational event for Financial Advisors and their assistants throughout the Pacific Northwest and surrounding areas.
With state of the art breakout rooms and main stage space, Seattle's Destination Waterfront Venue, Bell Harbor International Conference Center at Pier 66 is sure to please! Their event space features 180-degree views of the Olympic Mountains, Mt. Rainier, Puget Sound's Elliott Bay, and the Seattle skyline.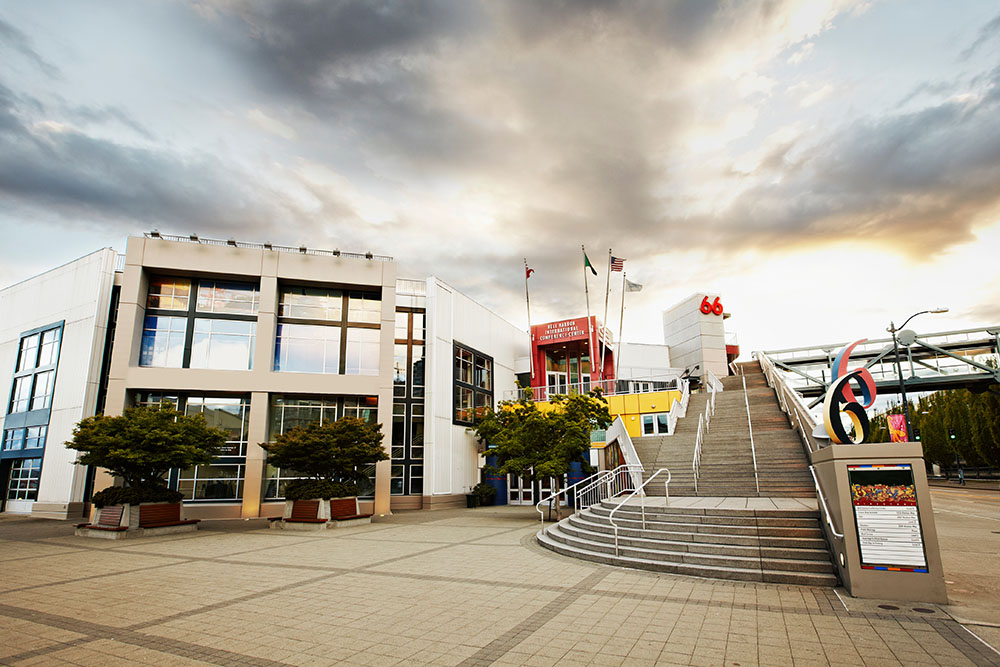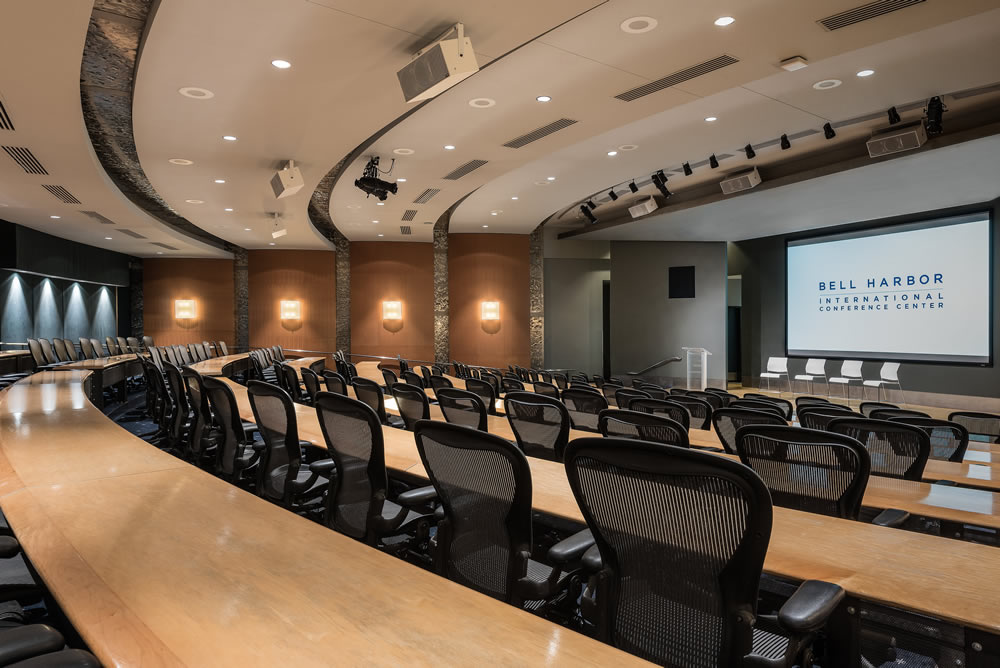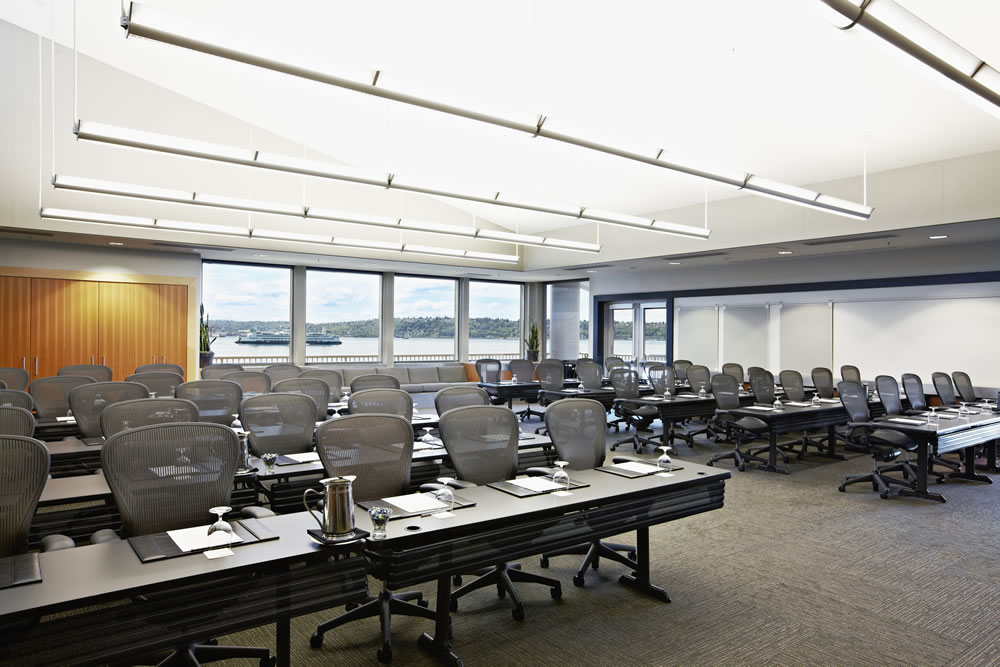 [cwp_et_pb_layout_slider_standard _builder_version="3.13.1″ arrows_position="top-right" show_pagination="off" background_color_gradient_type="linear" background_color_gradient_direction="1px" background_color_gradient_direction_radial="center" background_color_gradient_overlays_image="off" num_items="3″ navmenu_line_height_tablet="2″ custom_button_prev="on" button_prev_text_size_tablet="51″ button_prev_bg_color_gradient_type="linear" button_prev_bg_color_gradient_direction="1px" button_prev_bg_color_gradient_direction_radial="center" button_prev_bg_color_gradient_overlays_image="off" button_prev_letter_spacing_tablet="50″ button_prev_letter_spacing_hover_tablet="50″ custom_button_next="on" button_next_text_size_tablet="51″ button_next_bg_color_gradient_type="linear" button_next_bg_color_gradient_direction="1px" button_next_bg_color_gradient_direction_radial="center" button_next_bg_color_gradient_overlays_image="off" button_next_letter_spacing_tablet="50″ button_next_letter_spacing_hover_tablet="50″ section_pading_margin="on" row_pading_margin="on" custom_padding="20px|20px|20px|20px" slides_margin="25″ dots_bg="#2ea3f2″ dots_bg_active="#f2a4a5″ dots_size="15px" next_label=" " prev_label=" " button_prev_text_size="20″ button_prev_text_color="#ffffff" button_prev_bg_color="#000000″ button_prev_border_width="0″ button_prev_icon="%%2%%" button_prev_on_hover="off" button_next_text_size="20″ button_next_text_color="#ffffff" button_next_bg_color="#000000″ button_next_border_width="0″ button_next_border_radius="3″ button_next_icon="%%3%%" button_next_icon_color="#ffffff" button_next_on_hover="off" custom_css_slide_arrows="top: -20px !important;||right: 5px !important;" num_items_tablet="2″ num_items_phone="1″ num_items_last_edited="on|phone"][cwp_et_pb_layout_slide_item_standard _builder_version="3.13.1″ slide_type="content" img_src="https://faconference.com/wp-content/uploads/2017/12/Duncan-MacPherson.png" media_position="top" img_show_in_lightbox="on" img_url_new_window="off" slide_layout="16364″ buttons_gap="10px" use_icon="off" use_image="off" icon_placement="top" use_background_color_gradient="on" background_color_gradient_type="linear" background_color_gradient_direction_radial="center" background_color_gradient_overlays_image="off" parallax="off" parallax_method="on" background_size="cover" background_position="center" background_repeat="no-repeat" background_blend="normal" img_force_fullwidth="off" img_always_center_on_mobile="on" text_font="Lato||||||||" text_font_size_tablet="51″ text_font_size_phone="51″ text_letter_spacing_tablet="50″ text_letter_spacing_phone="50″ text_line_height_tablet="2″ text_line_height_phone="2″ text_text_shadow_style="none" text_text_shadow_color="rgba(0,0,0,0.4)" link_font="||||||||" link_font_size_tablet="51″ link_font_size_phone="51″ link_letter_spacing_tablet="50″ link_letter_spacing_phone="50″ link_line_height_tablet="2″ link_line_height_phone="2″ link_text_shadow_style="none" link_text_shadow_color="rgba(0,0,0,0.4)" ul_font="||||||||" ul_font_size_tablet="51″ ul_font_size_phone="51″ ul_letter_spacing_tablet="50″ ul_letter_spacing_phone="50″ ul_line_height_tablet="2″ ul_line_height_phone="2″ ul_text_shadow_style="none" ul_text_shadow_color="rgba(0,0,0,0.4)" ul_type="disc" ul_position="outside" ul_item_indent="0px" ol_font="||||||||" ol_font_size_tablet="51″ ol_font_size_phone="51″ ol_letter_spacing_tablet="50″ ol_letter_spacing_phone="50″ ol_line_height_tablet="2″ ol_line_height_phone="2″ ol_text_shadow_style="none" ol_text_shadow_color="rgba(0,0,0,0.4)" ol_type="decimal" ol_position="outside" ol_item_indent="0px" quote_font="||||||||" quote_font_size_tablet="51″ quote_font_size_phone="51″ quote_letter_spacing_tablet="50″ quote_letter_spacing_phone="50″ quote_line_height_tablet="2″ quote_line_height_phone="2″ quote_text_shadow_style="none" quote_text_shadow_color="rgba(0,0,0,0.4)" quote_border_weight="5px" header_font="Poppins||||||||" header_font_size_tablet="51″ header_font_size_phone="51″ header_letter_spacing_tablet="50″ header_letter_spacing_phone="50″ header_line_height_tablet="2″ header_line_height_phone="2″ header_text_shadow_style="none" header_text_shadow_color="rgba(0,0,0,0.4)" header_2_font="Lato|700|||||||" header_2_font_size_tablet="51″ header_2_font_size_phone="51″ header_2_letter_spacing_tablet="50″ header_2_letter_spacing_phone="50″ header_2_line_height_tablet="2″ header_2_line_height_phone="2″ header_2_text_shadow_style="none" header_2_text_shadow_color="rgba(0,0,0,0.4)" header_3_font="Lato|300|||||||" header_3_font_size_tablet="51″ header_3_font_size_phone="51″ header_3_letter_spacing_tablet="50″ header_3_letter_spacing_phone="50″ header_3_line_height_tablet="2″ header_3_line_height_phone="2″ header_3_text_shadow_style="none" header_3_text_shadow_color="rgba(0,0,0,0.4)" header_4_font="Lato|700|||||||" header_4_font_size_tablet="51″ header_4_font_size_phone="51″ header_4_letter_spacing_tablet="50″ header_4_letter_spacing_phone="50″ header_4_line_height_tablet="2″ header_4_line_height_phone="2″ header_4_text_shadow_style="none" header_4_text_shadow_color="rgba(0,0,0,0.4)" header_5_font="||||||||" header_5_font_size_tablet="51″ header_5_font_size_phone="51″ header_5_letter_spacing_tablet="50″ header_5_letter_spacing_phone="50″ header_5_line_height_tablet="2″ header_5_line_height_phone="2″ header_5_text_shadow_style="none" header_5_text_shadow_color="rgba(0,0,0,0.4)" header_6_font="||||||||" header_6_font_size_tablet="51″ header_6_font_size_phone="51″ header_6_letter_spacing_tablet="50″ header_6_letter_spacing_phone="50″ header_6_line_height_tablet="2″ header_6_line_height_phone="2″ header_6_text_shadow_style="none" header_6_text_shadow_color="rgba(0,0,0,0.4)" icon_custom_style="off" icon_color="#7EBEC5″ use_circle="off" circle_color="#7EBEC5″ use_circle_border="off" circle_border_color="#7EBEC5″ icon_font_size="14px" icon_font_size_tablet="14px" icon_font_size_phone="14px" media_vertical_align="flex-start" content_width="100%" content_width_tablet="50%" content_width_phone="50%" content_wrapper_align="left" content_vertical_align="flex-start" custom_button_two="off" button_two_text_size_tablet="51″ button_two_text_size_phone="51″ button_two_bg_use_color_gradient="off" button_two_bg_color_gradient_type="linear" button_two_bg_color_gradient_direction_radial="center" button_two_bg_color_gradient_overlays_image="off" button_two_bg_size="cover" button_two_bg_position="center" button_two_bg_repeat="no-repeat" button_two_bg_blend="normal" button_two_letter_spacing_tablet="50″ button_two_letter_spacing_phone="50″ button_two_font="||||||||" button_two_use_icon="on" button_two_icon_placement="right" button_two_on_hover="on" button_two_letter_spacing_hover_tablet="50″ button_two_letter_spacing_hover_phone="50″ button_two_text_shadow_style="none" button_two_text_shadow_color="rgba(0,0,0,0.4)" box_shadow_style_button_two="none" box_shadow_color_button_two="rgba(0,0,0,0.3)" box_shadow_position_button_two="outer" custom_button_one="on" button_one_text_size_tablet="51″ button_one_text_size_phone="51″ button_one_bg_use_color_gradient="off" button_one_bg_color_gradient_type="linear" button_one_bg_color_gradient_direction_radial="center" button_one_bg_color_gradient_overlays_image="off" button_one_bg_size="cover" button_one_bg_position="center" button_one_bg_repeat="no-repeat" button_one_bg_blend="normal" button_one_letter_spacing_tablet="50″ button_one_letter_spacing_phone="50″ button_one_font="||||||||" button_one_use_icon="off" button_one_icon_placement="right" button_one_on_hover="on" button_one_letter_spacing_hover_tablet="50″ button_one_letter_spacing_hover_phone="50″ button_one_text_shadow_style="none" button_one_text_shadow_color="rgba(0,0,0,0.4)" box_shadow_style_button_one="none" box_shadow_color_button_one="rgba(0,0,0,0.3)" box_shadow_position_button_one="outer" text_text_shadow_horizontal_length="0em" text_text_shadow_vertical_length="0em" text_text_shadow_blur_strength="0em" link_text_shadow_horizontal_length="0em" link_text_shadow_vertical_length="0em" link_text_shadow_blur_strength="0em" ul_text_shadow_horizontal_length="0em" ul_text_shadow_vertical_length="0em" ul_text_shadow_blur_strength="0em" ol_text_shadow_horizontal_length="0em" ol_text_shadow_vertical_length="0em" ol_text_shadow_blur_strength="0em" quote_text_shadow_horizontal_length="0em" quote_text_shadow_vertical_length="0em" quote_text_shadow_blur_strength="0em" header_text_shadow_horizontal_length="0em" header_text_shadow_vertical_length="0em" header_text_shadow_blur_strength="0em" header_2_text_shadow_horizontal_length="0em" header_2_text_shadow_vertical_length="0em" header_2_text_shadow_blur_strength="0em" header_3_text_shadow_horizontal_length="0em" header_3_text_shadow_vertical_length="0em" header_3_text_shadow_blur_strength="0em" header_4_text_shadow_horizontal_length="0em" header_4_text_shadow_vertical_length="0em" header_4_text_shadow_blur_strength="0em" header_5_text_shadow_horizontal_length="0em" header_5_text_shadow_vertical_length="0em" header_5_text_shadow_blur_strength="0em" header_6_text_shadow_horizontal_length="0em" header_6_text_shadow_vertical_length="0em" header_6_text_shadow_blur_strength="0em" button_two_text_shadow_horizontal_length="0em" button_two_text_shadow_vertical_length="0em" button_two_text_shadow_blur_strength="0em" button_one_text_shadow_horizontal_length="0em" button_one_text_shadow_vertical_length="0em" button_one_text_shadow_blur_strength="0em" header_2_text_align="center" header_2_font_size="26″ header_2_text_color="#ffffff" header_2_line_height="1″ header_4_font_size="16″ header_4_text_color="#ffffff" box_shadow_color="rgba(0,0,0,0.22)" header_4_text_align="center" text_font_size="16″ text_text_color="#ffffff" text_line_height="1.6″ text_orientation="center" custom_padding="30px|10px|30px|10px" custom_padding_tablet="30px||30px|" custom_padding_phone="30px||30px|" buttons_align="center" button_one_text_size="16″ button_one_text_color="#ffffff" button_one_bg_color="#000000″ button_one_border_radius="3″ button_one_bg_color_hover="rgba(0,0,0,0.6)" button_one_border_width="0″ header_4_line_height="1.5″ img_align="left" box_shadow_style="none" admin_title="Duncan" header_3_text_align="center" header_3_text_color="#ffffff" background_color_gradient_start="#1b6c89″ background_color_gradient_end="#8300e9″ background_color_gradient_direction="1px" background_color_gradient_start_position="100px"]
Duncan MacPherson
Pareto Systems
---
Keynote Speaker
Sponsored by First Trust
[/cwp_et_pb_layout_slide_item_standard][cwp_et_pb_layout_slide_item_standard _builder_version="3.13.1″ slide_type="content" img_src="https://faconference.com/wp-content/uploads/2019/01/PaulCahill.png" media_position="top" img_show_in_lightbox="on" img_url_new_window="off" slide_layout="16364″ buttons_gap="10px" use_icon="off" use_image="off" icon_placement="top" use_background_color_gradient="off" background_color_gradient_type="linear" background_color_gradient_direction_radial="center" background_color_gradient_overlays_image="off" parallax="off" parallax_method="on" background_size="cover" background_position="center" background_repeat="no-repeat" background_blend="normal" img_force_fullwidth="off" img_always_center_on_mobile="on" text_font="Lato||||||||" text_font_size_tablet="51″ text_font_size_phone="51″ text_letter_spacing_tablet="50″ text_letter_spacing_phone="50″ text_line_height_tablet="2″ text_line_height_phone="2″ text_text_shadow_style="none" text_text_shadow_color="rgba(0,0,0,0.4)" link_font="||||||||" link_font_size_tablet="51″ link_font_size_phone="51″ link_letter_spacing_tablet="50″ link_letter_spacing_phone="50″ link_line_height_tablet="2″ link_line_height_phone="2″ link_text_shadow_style="none" link_text_shadow_color="rgba(0,0,0,0.4)" ul_font="||||||||" ul_font_size_tablet="51″ ul_font_size_phone="51″ ul_letter_spacing_tablet="50″ ul_letter_spacing_phone="50″ ul_line_height_tablet="2″ ul_line_height_phone="2″ ul_text_shadow_style="none" ul_text_shadow_color="rgba(0,0,0,0.4)" ul_type="disc" ul_position="outside" ul_item_indent="0px" ol_font="||||||||" ol_font_size_tablet="51″ ol_font_size_phone="51″ ol_letter_spacing_tablet="50″ ol_letter_spacing_phone="50″ ol_line_height_tablet="2″ ol_line_height_phone="2″ ol_text_shadow_style="none" ol_text_shadow_color="rgba(0,0,0,0.4)" ol_type="decimal" ol_position="outside" ol_item_indent="0px" quote_font="||||||||" quote_font_size_tablet="51″ quote_font_size_phone="51″ quote_letter_spacing_tablet="50″ quote_letter_spacing_phone="50″ quote_line_height_tablet="2″ quote_line_height_phone="2″ quote_text_shadow_style="none" quote_text_shadow_color="rgba(0,0,0,0.4)" quote_border_weight="5px" header_font="||||||||" header_font_size_tablet="51″ header_font_size_phone="51″ header_letter_spacing_tablet="50″ header_letter_spacing_phone="50″ header_line_height_tablet="2″ header_line_height_phone="2″ header_text_shadow_style="none" header_text_shadow_color="rgba(0,0,0,0.4)" header_2_font="Lato|700|||||||" header_2_font_size_tablet="51″ header_2_font_size_phone="51″ header_2_letter_spacing_tablet="50″ header_2_letter_spacing_phone="50″ header_2_line_height_tablet="2″ header_2_line_height_phone="2″ header_2_text_shadow_style="none" header_2_text_shadow_color="rgba(0,0,0,0.4)" header_3_font="Lato|300|||||||" header_3_font_size_tablet="51″ header_3_font_size_phone="51″ header_3_letter_spacing_tablet="50″ header_3_letter_spacing_phone="50″ header_3_line_height_tablet="2″ header_3_line_height_phone="2″ header_3_text_shadow_style="none" header_3_text_shadow_color="rgba(0,0,0,0.4)" header_4_font="Lato|700|||||||" header_4_font_size_tablet="51″ header_4_font_size_phone="51″ header_4_letter_spacing_tablet="50″ header_4_letter_spacing_phone="50″ header_4_line_height_tablet="2″ header_4_line_height_phone="2″ header_4_text_shadow_style="none" header_4_text_shadow_color="rgba(0,0,0,0.4)" header_5_font="||||||||" header_5_font_size_tablet="51″ header_5_font_size_phone="51″ header_5_letter_spacing_tablet="50″ header_5_letter_spacing_phone="50″ header_5_line_height_tablet="2″ header_5_line_height_phone="2″ header_5_text_shadow_style="none" header_5_text_shadow_color="rgba(0,0,0,0.4)" header_6_font="||||||||" header_6_font_size_tablet="51″ header_6_font_size_phone="51″ header_6_letter_spacing_tablet="50″ header_6_letter_spacing_phone="50″ header_6_line_height_tablet="2″ header_6_line_height_phone="2″ header_6_text_shadow_style="none" header_6_text_shadow_color="rgba(0,0,0,0.4)" icon_custom_style="off" icon_color="#7EBEC5″ use_circle="off" circle_color="#7EBEC5″ use_circle_border="off" circle_border_color="#7EBEC5″ icon_font_size="14px" icon_font_size_tablet="14px" icon_font_size_phone="14px" media_vertical_align="flex-start" content_width="100%" content_width_tablet="50%" content_width_phone="50%" content_wrapper_align="left" content_vertical_align="flex-start" custom_button_two="off" button_two_text_size_tablet="51″ button_two_text_size_phone="51″ button_two_bg_use_color_gradient="off" button_two_bg_color_gradient_type="linear" button_two_bg_color_gradient_direction_radial="center" button_two_bg_color_gradient_overlays_image="off" button_two_bg_size="cover" button_two_bg_position="center" button_two_bg_repeat="no-repeat" button_two_bg_blend="normal" button_two_letter_spacing_tablet="50″ button_two_letter_spacing_phone="50″ button_two_font="||||||||" button_two_use_icon="on" button_two_icon_placement="right" button_two_on_hover="on" button_two_letter_spacing_hover_tablet="50″ button_two_letter_spacing_hover_phone="50″ button_two_text_shadow_style="none" button_two_text_shadow_color="rgba(0,0,0,0.4)" box_shadow_style_button_two="none" box_shadow_color_button_two="rgba(0,0,0,0.3)" box_shadow_position_button_two="outer" custom_button_one="on" button_one_text_size_tablet="51″ button_one_text_size_phone="51″ button_one_bg_use_color_gradient="off" button_one_bg_color_gradient_type="linear" button_one_bg_color_gradient_direction_radial="center" button_one_bg_color_gradient_overlays_image="off" button_one_bg_size="cover" button_one_bg_position="center" button_one_bg_repeat="no-repeat" button_one_bg_blend="normal" button_one_letter_spacing_tablet="50″ button_one_letter_spacing_phone="50″ button_one_font="||||||||" button_one_use_icon="off" button_one_icon_placement="right" button_one_on_hover="on" button_one_letter_spacing_hover_tablet="50″ button_one_letter_spacing_hover_phone="50″ button_one_text_shadow_style="none" button_one_text_shadow_color="rgba(0,0,0,0.4)" box_shadow_style_button_one="none" box_shadow_color_button_one="rgba(0,0,0,0.3)" box_shadow_position_button_one="outer" text_text_shadow_horizontal_length="0em" text_text_shadow_vertical_length="0em" text_text_shadow_blur_strength="0em" link_text_shadow_horizontal_length="0em" link_text_shadow_vertical_length="0em" link_text_shadow_blur_strength="0em" ul_text_shadow_horizontal_length="0em" ul_text_shadow_vertical_length="0em" ul_text_shadow_blur_strength="0em" ol_text_shadow_horizontal_length="0em" ol_text_shadow_vertical_length="0em" ol_text_shadow_blur_strength="0em" quote_text_shadow_horizontal_length="0em" quote_text_shadow_vertical_length="0em" quote_text_shadow_blur_strength="0em" header_text_shadow_horizontal_length="0em" header_text_shadow_vertical_length="0em" header_text_shadow_blur_strength="0em" header_2_text_shadow_horizontal_length="0em" header_2_text_shadow_vertical_length="0em" header_2_text_shadow_blur_strength="0em" header_3_text_shadow_horizontal_length="0em" header_3_text_shadow_vertical_length="0em" header_3_text_shadow_blur_strength="0em" header_4_text_shadow_horizontal_length="0em" header_4_text_shadow_vertical_length="0em" header_4_text_shadow_blur_strength="0em" header_5_text_shadow_horizontal_length="0em" header_5_text_shadow_vertical_length="0em" header_5_text_shadow_blur_strength="0em" header_6_text_shadow_horizontal_length="0em" header_6_text_shadow_vertical_length="0em" header_6_text_shadow_blur_strength="0em" button_two_text_shadow_horizontal_length="0em" button_two_text_shadow_vertical_length="0em" button_two_text_shadow_blur_strength="0em" button_one_text_shadow_horizontal_length="0em" button_one_text_shadow_vertical_length="0em" button_one_text_shadow_blur_strength="0em" header_2_text_align="center" header_2_font_size="26″ header_2_text_color="#ffffff" header_2_line_height="1″ header_4_font_size="16″ header_4_text_color="#ffffff" box_shadow_color="rgba(0,0,0,0.22)" header_4_text_align="center" text_font_size="16″ text_text_color="#ffffff" text_line_height="1.6″ text_orientation="center" custom_padding="30px|10px|30px|10px" custom_padding_tablet="30px||30px|" custom_padding_phone="30px||30px|" buttons_align="center" button_one_text_size="16″ button_one_text_color="#ffffff" button_one_bg_color="#000000″ button_one_border_radius="3″ button_one_bg_color_hover="rgba(0,0,0,0.6)" button_one_border_width="0″ header_4_line_height="1.5″ img_align="left" box_shadow_style="none" admin_title="Paul Cahill" header_3_text_align="center" header_3_text_color="#ffffff"]
Paul Cahill
Virtus Investment Partners
---
Keynote Speaker
Sponsored by Virtus Investment Partners
[/cwp_et_pb_layout_slide_item_standard][cwp_et_pb_layout_slide_item_standard _builder_version="3.13.1″ slide_type="content" img_src="https://faconference.com/wp-content/uploads/2019/02/KatyNuss.png" media_position="top" img_show_in_lightbox="on" img_url_new_window="off" slide_layout="16364″ buttons_gap="10px" use_icon="off" use_image="off" icon_placement="top" use_background_color_gradient="off" background_color_gradient_type="linear" background_color_gradient_direction_radial="center" background_color_gradient_overlays_image="off" parallax="off" parallax_method="on" background_size="cover" background_position="center" background_repeat="no-repeat" background_blend="normal" img_force_fullwidth="off" img_always_center_on_mobile="on" text_font="Lato||||||||" text_font_size_tablet="51″ text_font_size_phone="51″ text_letter_spacing_tablet="50″ text_letter_spacing_phone="50″ text_line_height_tablet="2″ text_line_height_phone="2″ text_text_shadow_style="none" text_text_shadow_color="rgba(0,0,0,0.4)" link_font="||||||||" link_font_size_tablet="51″ link_font_size_phone="51″ link_letter_spacing_tablet="50″ link_letter_spacing_phone="50″ link_line_height_tablet="2″ link_line_height_phone="2″ link_text_shadow_style="none" link_text_shadow_color="rgba(0,0,0,0.4)" ul_font="||||||||" ul_font_size_tablet="51″ ul_font_size_phone="51″ ul_letter_spacing_tablet="50″ ul_letter_spacing_phone="50″ ul_line_height_tablet="2″ ul_line_height_phone="2″ ul_text_shadow_style="none" ul_text_shadow_color="rgba(0,0,0,0.4)" ul_type="disc" ul_position="outside" ul_item_indent="0px" ol_font="||||||||" ol_font_size_tablet="51″ ol_font_size_phone="51″ ol_letter_spacing_tablet="50″ ol_letter_spacing_phone="50″ ol_line_height_tablet="2″ ol_line_height_phone="2″ ol_text_shadow_style="none" ol_text_shadow_color="rgba(0,0,0,0.4)" ol_type="decimal" ol_position="outside" ol_item_indent="0px" quote_font="||||||||" quote_font_size_tablet="51″ quote_font_size_phone="51″ quote_letter_spacing_tablet="50″ quote_letter_spacing_phone="50″ quote_line_height_tablet="2″ quote_line_height_phone="2″ quote_text_shadow_style="none" quote_text_shadow_color="rgba(0,0,0,0.4)" quote_border_weight="5px" header_font="||||||||" header_font_size_tablet="51″ header_font_size_phone="51″ header_letter_spacing_tablet="50″ header_letter_spacing_phone="50″ header_line_height_tablet="2″ header_line_height_phone="2″ header_text_shadow_style="none" header_text_shadow_color="rgba(0,0,0,0.4)" header_2_font="Lato|700|||||||" header_2_font_size_tablet="51″ header_2_font_size_phone="51″ header_2_letter_spacing_tablet="50″ header_2_letter_spacing_phone="50″ header_2_line_height_tablet="2″ header_2_line_height_phone="2″ header_2_text_shadow_style="none" header_2_text_shadow_color="rgba(0,0,0,0.4)" header_3_font="Lato|300|||||||" header_3_font_size_tablet="51″ header_3_font_size_phone="51″ header_3_letter_spacing_tablet="50″ header_3_letter_spacing_phone="50″ header_3_line_height_tablet="2″ header_3_line_height_phone="2″ header_3_text_shadow_style="none" header_3_text_shadow_color="rgba(0,0,0,0.4)" header_4_font="Lato|700|||||||" header_4_font_size_tablet="51″ header_4_font_size_phone="51″ header_4_letter_spacing_tablet="50″ header_4_letter_spacing_phone="50″ header_4_line_height_tablet="2″ header_4_line_height_phone="2″ header_4_text_shadow_style="none" header_4_text_shadow_color="rgba(0,0,0,0.4)" header_5_font="||||||||" header_5_font_size_tablet="51″ header_5_font_size_phone="51″ header_5_letter_spacing_tablet="50″ header_5_letter_spacing_phone="50″ header_5_line_height_tablet="2″ header_5_line_height_phone="2″ header_5_text_shadow_style="none" header_5_text_shadow_color="rgba(0,0,0,0.4)" header_6_font="||||||||" header_6_font_size_tablet="51″ header_6_font_size_phone="51″ header_6_letter_spacing_tablet="50″ header_6_letter_spacing_phone="50″ header_6_line_height_tablet="2″ header_6_line_height_phone="2″ header_6_text_shadow_style="none" header_6_text_shadow_color="rgba(0,0,0,0.4)" icon_custom_style="off" icon_color="#7EBEC5″ use_circle="off" circle_color="#7EBEC5″ use_circle_border="off" circle_border_color="#7EBEC5″ icon_font_size="14px" icon_font_size_tablet="14px" icon_font_size_phone="14px" media_vertical_align="flex-start" content_width="100%" content_width_tablet="50%" content_width_phone="50%" content_wrapper_align="left" content_vertical_align="flex-start" custom_button_two="off" button_two_text_size_tablet="51″ button_two_text_size_phone="51″ button_two_bg_use_color_gradient="off" button_two_bg_color_gradient_type="linear" button_two_bg_color_gradient_direction_radial="center" button_two_bg_color_gradient_overlays_image="off" button_two_bg_size="cover" button_two_bg_position="center" button_two_bg_repeat="no-repeat" button_two_bg_blend="normal" button_two_letter_spacing_tablet="50″ button_two_letter_spacing_phone="50″ button_two_font="||||||||" button_two_use_icon="on" button_two_icon_placement="right" button_two_on_hover="on" button_two_letter_spacing_hover_tablet="50″ button_two_letter_spacing_hover_phone="50″ button_two_text_shadow_style="none" button_two_text_shadow_color="rgba(0,0,0,0.4)" box_shadow_style_button_two="none" box_shadow_color_button_two="rgba(0,0,0,0.3)" box_shadow_position_button_two="outer" custom_button_one="on" button_one_text_size_tablet="51″ button_one_text_size_phone="51″ button_one_bg_use_color_gradient="off" button_one_bg_color_gradient_type="linear" button_one_bg_color_gradient_direction_radial="center" button_one_bg_color_gradient_overlays_image="off" button_one_bg_size="cover" button_one_bg_position="center" button_one_bg_repeat="no-repeat" button_one_bg_blend="normal" button_one_letter_spacing_tablet="50″ button_one_letter_spacing_phone="50″ button_one_font="||||||||" button_one_use_icon="off" button_one_icon_placement="right" button_one_on_hover="on" button_one_letter_spacing_hover_tablet="50″ button_one_letter_spacing_hover_phone="50″ button_one_text_shadow_style="none" button_one_text_shadow_color="rgba(0,0,0,0.4)" box_shadow_style_button_one="none" box_shadow_color_button_one="rgba(0,0,0,0.3)" box_shadow_position_button_one="outer" text_text_shadow_horizontal_length="0em" text_text_shadow_vertical_length="0em" text_text_shadow_blur_strength="0em" link_text_shadow_horizontal_length="0em" link_text_shadow_vertical_length="0em" link_text_shadow_blur_strength="0em" ul_text_shadow_horizontal_length="0em" ul_text_shadow_vertical_length="0em" ul_text_shadow_blur_strength="0em" ol_text_shadow_horizontal_length="0em" ol_text_shadow_vertical_length="0em" ol_text_shadow_blur_strength="0em" quote_text_shadow_horizontal_length="0em" quote_text_shadow_vertical_length="0em" quote_text_shadow_blur_strength="0em" header_text_shadow_horizontal_length="0em" header_text_shadow_vertical_length="0em" header_text_shadow_blur_strength="0em" header_2_text_shadow_horizontal_length="0em" header_2_text_shadow_vertical_length="0em" header_2_text_shadow_blur_strength="0em" header_3_text_shadow_horizontal_length="0em" header_3_text_shadow_vertical_length="0em" header_3_text_shadow_blur_strength="0em" header_4_text_shadow_horizontal_length="0em" header_4_text_shadow_vertical_length="0em" header_4_text_shadow_blur_strength="0em" header_5_text_shadow_horizontal_length="0em" header_5_text_shadow_vertical_length="0em" header_5_text_shadow_blur_strength="0em" header_6_text_shadow_horizontal_length="0em" header_6_text_shadow_vertical_length="0em" header_6_text_shadow_blur_strength="0em" button_two_text_shadow_horizontal_length="0em" button_two_text_shadow_vertical_length="0em" button_two_text_shadow_blur_strength="0em" button_one_text_shadow_horizontal_length="0em" button_one_text_shadow_vertical_length="0em" button_one_text_shadow_blur_strength="0em" header_2_text_align="center" header_2_font_size="26″ header_2_text_color="#ffffff" header_2_line_height="1″ header_4_font_size="16″ header_4_text_color="#ffffff" box_shadow_color="rgba(0,0,0,0.22)" header_4_text_align="center" text_font_size="16″ text_text_color="#ffffff" text_line_height="1.6″ text_orientation="center" custom_padding="30px|10px|30px|10px" custom_padding_tablet="30px||30px|" custom_padding_phone="30px||30px|" buttons_align="center" button_one_text_size="16″ button_one_text_color="#ffffff" button_one_bg_color="#000000″ button_one_border_radius="3″ button_one_bg_color_hover="rgba(0,0,0,0.6)" button_one_border_width="0″ header_4_line_height="1.5″ img_align="left" box_shadow_style="none" admin_title="Katy" header_3_text_align="center" header_3_text_color="#ffffff"]
Katherine Nuss
Columbia Threadneedle
---
Main Stage Speaker
Sponsored by Columbia Threadneedle
[/cwp_et_pb_layout_slide_item_standard][cwp_et_pb_layout_slide_item_standard _builder_version="3.13.1″ slide_type="content" img_src="https://faconference.com/wp-content/uploads/2017/12/DamonNovelli.png" media_position="top" img_show_in_lightbox="on" img_url_new_window="off" slide_layout="16364″ buttons_gap="10px" use_icon="off" use_image="off" icon_placement="top" use_background_color_gradient="off" background_color_gradient_type="linear" background_color_gradient_direction_radial="center" background_color_gradient_overlays_image="off" parallax="off" parallax_method="on" background_size="cover" background_position="center" background_repeat="no-repeat" background_blend="normal" img_force_fullwidth="off" img_always_center_on_mobile="on" text_font="Lato||||||||" text_font_size_tablet="51″ text_font_size_phone="51″ text_letter_spacing_tablet="50″ text_letter_spacing_phone="50″ text_line_height_tablet="2″ text_line_height_phone="2″ text_text_shadow_style="none" text_text_shadow_color="rgba(0,0,0,0.4)" link_font="||||||||" link_font_size_tablet="51″ link_font_size_phone="51″ link_letter_spacing_tablet="50″ link_letter_spacing_phone="50″ link_line_height_tablet="2″ link_line_height_phone="2″ link_text_shadow_style="none" link_text_shadow_color="rgba(0,0,0,0.4)" ul_font="||||||||" ul_font_size_tablet="51″ ul_font_size_phone="51″ ul_letter_spacing_tablet="50″ ul_letter_spacing_phone="50″ ul_line_height_tablet="2″ ul_line_height_phone="2″ ul_text_shadow_style="none" ul_text_shadow_color="rgba(0,0,0,0.4)" ul_type="disc" ul_position="outside" ul_item_indent="0px" ol_font="||||||||" ol_font_size_tablet="51″ ol_font_size_phone="51″ ol_letter_spacing_tablet="50″ ol_letter_spacing_phone="50″ ol_line_height_tablet="2″ ol_line_height_phone="2″ ol_text_shadow_style="none" ol_text_shadow_color="rgba(0,0,0,0.4)" ol_type="decimal" ol_position="outside" ol_item_indent="0px" quote_font="||||||||" quote_font_size_tablet="51″ quote_font_size_phone="51″ quote_letter_spacing_tablet="50″ quote_letter_spacing_phone="50″ quote_line_height_tablet="2″ quote_line_height_phone="2″ quote_text_shadow_style="none" quote_text_shadow_color="rgba(0,0,0,0.4)" quote_border_weight="5px" header_font="||||||||" header_font_size_tablet="51″ header_font_size_phone="51″ header_letter_spacing_tablet="50″ header_letter_spacing_phone="50″ header_line_height_tablet="2″ header_line_height_phone="2″ header_text_shadow_style="none" header_text_shadow_color="rgba(0,0,0,0.4)" header_2_font="Lato|700|||||||" header_2_font_size_tablet="51″ header_2_font_size_phone="51″ header_2_letter_spacing_tablet="50″ header_2_letter_spacing_phone="50″ header_2_line_height_tablet="2″ header_2_line_height_phone="2″ header_2_text_shadow_style="none" header_2_text_shadow_color="rgba(0,0,0,0.4)" header_3_font="Lato|300|||||||" header_3_font_size_tablet="51″ header_3_font_size_phone="51″ header_3_letter_spacing_tablet="50″ header_3_letter_spacing_phone="50″ header_3_line_height_tablet="2″ header_3_line_height_phone="2″ header_3_text_shadow_style="none" header_3_text_shadow_color="rgba(0,0,0,0.4)" header_4_font="Lato|700|||||||" header_4_font_size_tablet="51″ header_4_font_size_phone="51″ header_4_letter_spacing_tablet="50″ header_4_letter_spacing_phone="50″ header_4_line_height_tablet="2″ header_4_line_height_phone="2″ header_4_text_shadow_style="none" header_4_text_shadow_color="rgba(0,0,0,0.4)" header_5_font="||||||||" header_5_font_size_tablet="51″ header_5_font_size_phone="51″ header_5_letter_spacing_tablet="50″ header_5_letter_spacing_phone="50″ header_5_line_height_tablet="2″ header_5_line_height_phone="2″ header_5_text_shadow_style="none" header_5_text_shadow_color="rgba(0,0,0,0.4)" header_6_font="||||||||" header_6_font_size_tablet="51″ header_6_font_size_phone="51″ header_6_letter_spacing_tablet="50″ header_6_letter_spacing_phone="50″ header_6_line_height_tablet="2″ header_6_line_height_phone="2″ header_6_text_shadow_style="none" header_6_text_shadow_color="rgba(0,0,0,0.4)" icon_custom_style="off" icon_color="#7EBEC5″ use_circle="off" circle_color="#7EBEC5″ use_circle_border="off" circle_border_color="#7EBEC5″ icon_font_size="14px" icon_font_size_tablet="14px" icon_font_size_phone="14px" media_vertical_align="flex-start" content_width="100%" content_width_tablet="50%" content_width_phone="50%" content_wrapper_align="left" content_vertical_align="flex-start" custom_button_two="off" button_two_text_size_tablet="51″ button_two_text_size_phone="51″ button_two_bg_use_color_gradient="off" button_two_bg_color_gradient_type="linear" button_two_bg_color_gradient_direction_radial="center" button_two_bg_color_gradient_overlays_image="off" button_two_bg_size="cover" button_two_bg_position="center" button_two_bg_repeat="no-repeat" button_two_bg_blend="normal" button_two_letter_spacing_tablet="50″ button_two_letter_spacing_phone="50″ button_two_font="||||||||" button_two_use_icon="on" button_two_icon_placement="right" button_two_on_hover="on" button_two_letter_spacing_hover_tablet="50″ button_two_letter_spacing_hover_phone="50″ button_two_text_shadow_style="none" button_two_text_shadow_color="rgba(0,0,0,0.4)" box_shadow_style_button_two="none" box_shadow_color_button_two="rgba(0,0,0,0.3)" box_shadow_position_button_two="outer" custom_button_one="on" button_one_text_size_tablet="51″ button_one_text_size_phone="51″ button_one_bg_use_color_gradient="off" button_one_bg_color_gradient_type="linear" button_one_bg_color_gradient_direction_radial="center" button_one_bg_color_gradient_overlays_image="off" button_one_bg_size="cover" button_one_bg_position="center" button_one_bg_repeat="no-repeat" button_one_bg_blend="normal" button_one_letter_spacing_tablet="50″ button_one_letter_spacing_phone="50″ button_one_font="||||||||" button_one_use_icon="off" button_one_icon_placement="right" button_one_on_hover="on" button_one_letter_spacing_hover_tablet="50″ button_one_letter_spacing_hover_phone="50″ button_one_text_shadow_style="none" button_one_text_shadow_color="rgba(0,0,0,0.4)" box_shadow_style_button_one="none" box_shadow_color_button_one="rgba(0,0,0,0.3)" box_shadow_position_button_one="outer" text_text_shadow_horizontal_length="0em" text_text_shadow_vertical_length="0em" text_text_shadow_blur_strength="0em" link_text_shadow_horizontal_length="0em" link_text_shadow_vertical_length="0em" link_text_shadow_blur_strength="0em" ul_text_shadow_horizontal_length="0em" ul_text_shadow_vertical_length="0em" ul_text_shadow_blur_strength="0em" ol_text_shadow_horizontal_length="0em" ol_text_shadow_vertical_length="0em" ol_text_shadow_blur_strength="0em" quote_text_shadow_horizontal_length="0em" quote_text_shadow_vertical_length="0em" quote_text_shadow_blur_strength="0em" header_text_shadow_horizontal_length="0em" header_text_shadow_vertical_length="0em" header_text_shadow_blur_strength="0em" header_2_text_shadow_horizontal_length="0em" header_2_text_shadow_vertical_length="0em" header_2_text_shadow_blur_strength="0em" header_3_text_shadow_horizontal_length="0em" header_3_text_shadow_vertical_length="0em" header_3_text_shadow_blur_strength="0em" header_4_text_shadow_horizontal_length="0em" header_4_text_shadow_vertical_length="0em" header_4_text_shadow_blur_strength="0em" header_5_text_shadow_horizontal_length="0em" header_5_text_shadow_vertical_length="0em" header_5_text_shadow_blur_strength="0em" header_6_text_shadow_horizontal_length="0em" header_6_text_shadow_vertical_length="0em" header_6_text_shadow_blur_strength="0em" button_two_text_shadow_horizontal_length="0em" button_two_text_shadow_vertical_length="0em" button_two_text_shadow_blur_strength="0em" button_one_text_shadow_horizontal_length="0em" button_one_text_shadow_vertical_length="0em" button_one_text_shadow_blur_strength="0em" header_2_text_align="center" header_2_font_size="26″ header_2_text_color="#ffffff" header_2_line_height="1″ header_4_font_size="16″ header_4_text_color="#ffffff" box_shadow_color="rgba(0,0,0,0.22)" header_4_text_align="center" text_font_size="16″ text_text_color="#ffffff" text_line_height="1.6″ text_orientation="center" custom_padding="30px|10px|30px|10px" custom_padding_tablet="30px||30px|" custom_padding_phone="30px||30px|" buttons_align="center" button_one_text_size="16″ button_one_text_color="#ffffff" button_one_bg_color="#000000″ button_one_border_radius="3″ button_one_bg_color_hover="rgba(0,0,0,0.6)" button_one_border_width="0″ header_4_line_height="1.5″ img_align="left" box_shadow_style="none" admin_title="Damon" header_3_text_align="center" header_3_text_color="#ffffff"]
Damon Novelli
Legg Mason
---
Main Stage Speaker
Sponsored by Legg Mason
[/cwp_et_pb_layout_slide_item_standard][cwp_et_pb_layout_slide_item_standard _builder_version="3.13.1″ slide_type="content" img_src="https://faconference.com/wp-content/uploads/2017/12/SusanOlson.png" media_position="top" img_show_in_lightbox="on" img_url_new_window="off" slide_layout="16364″ buttons_gap="10px" use_icon="off" use_image="off" icon_placement="top" use_background_color_gradient="off" background_color_gradient_type="linear" background_color_gradient_direction_radial="center" background_color_gradient_overlays_image="off" parallax="off" parallax_method="on" background_size="cover" background_position="center" background_repeat="no-repeat" background_blend="normal" img_force_fullwidth="off" img_always_center_on_mobile="on" text_font="Lato||||||||" text_font_size_tablet="51″ text_font_size_phone="51″ text_letter_spacing_tablet="50″ text_letter_spacing_phone="50″ text_line_height_tablet="2″ text_line_height_phone="2″ text_text_shadow_style="none" text_text_shadow_color="rgba(0,0,0,0.4)" link_font="||||||||" link_font_size_tablet="51″ link_font_size_phone="51″ link_letter_spacing_tablet="50″ link_letter_spacing_phone="50″ link_line_height_tablet="2″ link_line_height_phone="2″ link_text_shadow_style="none" link_text_shadow_color="rgba(0,0,0,0.4)" ul_font="||||||||" ul_font_size_tablet="51″ ul_font_size_phone="51″ ul_letter_spacing_tablet="50″ ul_letter_spacing_phone="50″ ul_line_height_tablet="2″ ul_line_height_phone="2″ ul_text_shadow_style="none" ul_text_shadow_color="rgba(0,0,0,0.4)" ul_type="disc" ul_position="outside" ul_item_indent="0px" ol_font="||||||||" ol_font_size_tablet="51″ ol_font_size_phone="51″ ol_letter_spacing_tablet="50″ ol_letter_spacing_phone="50″ ol_line_height_tablet="2″ ol_line_height_phone="2″ ol_text_shadow_style="none" ol_text_shadow_color="rgba(0,0,0,0.4)" ol_type="decimal" ol_position="outside" ol_item_indent="0px" quote_font="||||||||" quote_font_size_tablet="51″ quote_font_size_phone="51″ quote_letter_spacing_tablet="50″ quote_letter_spacing_phone="50″ quote_line_height_tablet="2″ quote_line_height_phone="2″ quote_text_shadow_style="none" quote_text_shadow_color="rgba(0,0,0,0.4)" quote_border_weight="5px" header_font="||||||||" header_font_size_tablet="51″ header_font_size_phone="51″ header_letter_spacing_tablet="50″ header_letter_spacing_phone="50″ header_line_height_tablet="2″ header_line_height_phone="2″ header_text_shadow_style="none" header_text_shadow_color="rgba(0,0,0,0.4)" header_2_font="Lato|700|||||||" header_2_font_size_tablet="51″ header_2_font_size_phone="51″ header_2_letter_spacing_tablet="50″ header_2_letter_spacing_phone="50″ header_2_line_height_tablet="2″ header_2_line_height_phone="2″ header_2_text_shadow_style="none" header_2_text_shadow_color="rgba(0,0,0,0.4)" header_3_font="Lato|300|||||||" header_3_font_size_tablet="51″ header_3_font_size_phone="51″ header_3_letter_spacing_tablet="50″ header_3_letter_spacing_phone="50″ header_3_line_height_tablet="2″ header_3_line_height_phone="2″ header_3_text_shadow_style="none" header_3_text_shadow_color="rgba(0,0,0,0.4)" header_4_font="Lato|700|||||||" header_4_font_size_tablet="51″ header_4_font_size_phone="51″ header_4_letter_spacing_tablet="50″ header_4_letter_spacing_phone="50″ header_4_line_height_tablet="2″ header_4_line_height_phone="2″ header_4_text_shadow_style="none" header_4_text_shadow_color="rgba(0,0,0,0.4)" header_5_font="||||||||" header_5_font_size_tablet="51″ header_5_font_size_phone="51″ header_5_letter_spacing_tablet="50″ header_5_letter_spacing_phone="50″ header_5_line_height_tablet="2″ header_5_line_height_phone="2″ header_5_text_shadow_style="none" header_5_text_shadow_color="rgba(0,0,0,0.4)" header_6_font="||||||||" header_6_font_size_tablet="51″ header_6_font_size_phone="51″ header_6_letter_spacing_tablet="50″ header_6_letter_spacing_phone="50″ header_6_line_height_tablet="2″ header_6_line_height_phone="2″ header_6_text_shadow_style="none" header_6_text_shadow_color="rgba(0,0,0,0.4)" icon_custom_style="off" icon_color="#7EBEC5″ use_circle="off" circle_color="#7EBEC5″ use_circle_border="off" circle_border_color="#7EBEC5″ icon_font_size="14px" icon_font_size_tablet="14px" icon_font_size_phone="14px" media_vertical_align="flex-start" content_width="100%" content_width_tablet="50%" content_width_phone="50%" content_wrapper_align="left" content_vertical_align="flex-start" custom_button_two="off" button_two_text_size_tablet="51″ button_two_text_size_phone="51″ button_two_bg_use_color_gradient="off" button_two_bg_color_gradient_type="linear" button_two_bg_color_gradient_direction_radial="center" button_two_bg_color_gradient_overlays_image="off" button_two_bg_size="cover" button_two_bg_position="center" button_two_bg_repeat="no-repeat" button_two_bg_blend="normal" button_two_letter_spacing_tablet="50″ button_two_letter_spacing_phone="50″ button_two_font="||||||||" button_two_use_icon="on" button_two_icon_placement="right" button_two_on_hover="on" button_two_letter_spacing_hover_tablet="50″ button_two_letter_spacing_hover_phone="50″ button_two_text_shadow_style="none" button_two_text_shadow_color="rgba(0,0,0,0.4)" box_shadow_style_button_two="none" box_shadow_color_button_two="rgba(0,0,0,0.3)" box_shadow_position_button_two="outer" custom_button_one="on" button_one_text_size_tablet="51″ button_one_text_size_phone="51″ button_one_bg_use_color_gradient="off" button_one_bg_color_gradient_type="linear" button_one_bg_color_gradient_direction_radial="center" button_one_bg_color_gradient_overlays_image="off" button_one_bg_size="cover" button_one_bg_position="center" button_one_bg_repeat="no-repeat" button_one_bg_blend="normal" button_one_letter_spacing_tablet="50″ button_one_letter_spacing_phone="50″ button_one_font="||||||||" button_one_use_icon="off" button_one_icon_placement="right" button_one_on_hover="on" button_one_letter_spacing_hover_tablet="50″ button_one_letter_spacing_hover_phone="50″ button_one_text_shadow_style="none" button_one_text_shadow_color="rgba(0,0,0,0.4)" box_shadow_style_button_one="none" box_shadow_color_button_one="rgba(0,0,0,0.3)" box_shadow_position_button_one="outer" text_text_shadow_horizontal_length="0em" text_text_shadow_vertical_length="0em" text_text_shadow_blur_strength="0em" link_text_shadow_horizontal_length="0em" link_text_shadow_vertical_length="0em" link_text_shadow_blur_strength="0em" ul_text_shadow_horizontal_length="0em" ul_text_shadow_vertical_length="0em" ul_text_shadow_blur_strength="0em" ol_text_shadow_horizontal_length="0em" ol_text_shadow_vertical_length="0em" ol_text_shadow_blur_strength="0em" quote_text_shadow_horizontal_length="0em" quote_text_shadow_vertical_length="0em" quote_text_shadow_blur_strength="0em" header_text_shadow_horizontal_length="0em" header_text_shadow_vertical_length="0em" header_text_shadow_blur_strength="0em" header_2_text_shadow_horizontal_length="0em" header_2_text_shadow_vertical_length="0em" header_2_text_shadow_blur_strength="0em" header_3_text_shadow_horizontal_length="0em" header_3_text_shadow_vertical_length="0em" header_3_text_shadow_blur_strength="0em" header_4_text_shadow_horizontal_length="0em" header_4_text_shadow_vertical_length="0em" header_4_text_shadow_blur_strength="0em" header_5_text_shadow_horizontal_length="0em" header_5_text_shadow_vertical_length="0em" header_5_text_shadow_blur_strength="0em" header_6_text_shadow_horizontal_length="0em" header_6_text_shadow_vertical_length="0em" header_6_text_shadow_blur_strength="0em" button_two_text_shadow_horizontal_length="0em" button_two_text_shadow_vertical_length="0em" button_two_text_shadow_blur_strength="0em" button_one_text_shadow_horizontal_length="0em" button_one_text_shadow_vertical_length="0em" button_one_text_shadow_blur_strength="0em" header_2_text_align="center" header_2_font_size="26″ header_2_text_color="#ffffff" header_2_line_height="1″ header_4_font_size="16″ header_4_text_color="#ffffff" box_shadow_color="rgba(0,0,0,0.22)" header_4_text_align="center" text_font_size="16″ text_text_color="#ffffff" text_line_height="1.6″ text_orientation="center" custom_padding="30px|10px|30px|10px" custom_padding_tablet="30px||30px|" custom_padding_phone="30px||30px|" buttons_align="center" button_one_text_size="16″ button_one_text_color="#ffffff" button_one_bg_color="#000000″ button_one_border_radius="3″ button_one_bg_color_hover="rgba(0,0,0,0.6)" button_one_border_width="0″ header_4_line_height="1.5″ img_align="left" box_shadow_style="none" admin_title="Susan" header_3_text_align="center" header_3_text_color="#ffffff"]
Susan Olson
Natixis
---
Main Stage Speaker
Sponsored by Natixis
[/cwp_et_pb_layout_slide_item_standard][cwp_et_pb_layout_slide_item_standard _builder_version="3.13.1″ slide_type="content" img_src="https://faconference.com/wp-content/uploads/2017/12/Eibel_Mark-BW-A.png" media_position="top" img_show_in_lightbox="on" img_url_new_window="off" slide_layout="16364″ buttons_gap="10px" use_icon="off" use_image="off" icon_placement="top" use_background_color_gradient="off" background_color_gradient_type="linear" background_color_gradient_direction_radial="center" background_color_gradient_overlays_image="off" parallax="off" parallax_method="on" background_size="cover" background_position="center" background_repeat="no-repeat" background_blend="normal" img_force_fullwidth="off" img_always_center_on_mobile="on" text_font="Lato||||||||" text_font_size_tablet="51″ text_font_size_phone="51″ text_letter_spacing_tablet="50″ text_letter_spacing_phone="50″ text_line_height_tablet="2″ text_line_height_phone="2″ text_text_shadow_style="none" text_text_shadow_color="rgba(0,0,0,0.4)" link_font="||||||||" link_font_size_tablet="51″ link_font_size_phone="51″ link_letter_spacing_tablet="50″ link_letter_spacing_phone="50″ link_line_height_tablet="2″ link_line_height_phone="2″ link_text_shadow_style="none" link_text_shadow_color="rgba(0,0,0,0.4)" ul_font="||||||||" ul_font_size_tablet="51″ ul_font_size_phone="51″ ul_letter_spacing_tablet="50″ ul_letter_spacing_phone="50″ ul_line_height_tablet="2″ ul_line_height_phone="2″ ul_text_shadow_style="none" ul_text_shadow_color="rgba(0,0,0,0.4)" ul_type="disc" ul_position="outside" ul_item_indent="0px" ol_font="||||||||" ol_font_size_tablet="51″ ol_font_size_phone="51″ ol_letter_spacing_tablet="50″ ol_letter_spacing_phone="50″ ol_line_height_tablet="2″ ol_line_height_phone="2″ ol_text_shadow_style="none" ol_text_shadow_color="rgba(0,0,0,0.4)" ol_type="decimal" ol_position="outside" ol_item_indent="0px" quote_font="||||||||" quote_font_size_tablet="51″ quote_font_size_phone="51″ quote_letter_spacing_tablet="50″ quote_letter_spacing_phone="50″ quote_line_height_tablet="2″ quote_line_height_phone="2″ quote_text_shadow_style="none" quote_text_shadow_color="rgba(0,0,0,0.4)" quote_border_weight="5px" header_font="||||||||" header_font_size_tablet="51″ header_font_size_phone="51″ header_letter_spacing_tablet="50″ header_letter_spacing_phone="50″ header_line_height_tablet="2″ header_line_height_phone="2″ header_text_shadow_style="none" header_text_shadow_color="rgba(0,0,0,0.4)" header_2_font="Lato|700|||||||" header_2_font_size_tablet="51″ header_2_font_size_phone="51″ header_2_letter_spacing_tablet="50″ header_2_letter_spacing_phone="50″ header_2_line_height_tablet="2″ header_2_line_height_phone="2″ header_2_text_shadow_style="none" header_2_text_shadow_color="rgba(0,0,0,0.4)" header_3_font="Lato|300|||||||" header_3_font_size_tablet="51″ header_3_font_size_phone="51″ header_3_letter_spacing_tablet="50″ header_3_letter_spacing_phone="50″ header_3_line_height_tablet="2″ header_3_line_height_phone="2″ header_3_text_shadow_style="none" header_3_text_shadow_color="rgba(0,0,0,0.4)" header_4_font="Lato|700|||||||" header_4_font_size_tablet="51″ header_4_font_size_phone="51″ header_4_letter_spacing_tablet="50″ header_4_letter_spacing_phone="50″ header_4_line_height_tablet="2″ header_4_line_height_phone="2″ header_4_text_shadow_style="none" header_4_text_shadow_color="rgba(0,0,0,0.4)" header_5_font="||||||||" header_5_font_size_tablet="51″ header_5_font_size_phone="51″ header_5_letter_spacing_tablet="50″ header_5_letter_spacing_phone="50″ header_5_line_height_tablet="2″ header_5_line_height_phone="2″ header_5_text_shadow_style="none" header_5_text_shadow_color="rgba(0,0,0,0.4)" header_6_font="||||||||" header_6_font_size_tablet="51″ header_6_font_size_phone="51″ header_6_letter_spacing_tablet="50″ header_6_letter_spacing_phone="50″ header_6_line_height_tablet="2″ header_6_line_height_phone="2″ header_6_text_shadow_style="none" header_6_text_shadow_color="rgba(0,0,0,0.4)" icon_custom_style="off" icon_color="#7EBEC5″ use_circle="off" circle_color="#7EBEC5″ use_circle_border="off" circle_border_color="#7EBEC5″ icon_font_size="14px" icon_font_size_tablet="14px" icon_font_size_phone="14px" media_vertical_align="flex-start" content_width="100%" content_width_tablet="50%" content_width_phone="50%" content_wrapper_align="left" content_vertical_align="flex-start" custom_button_two="off" button_two_text_size_tablet="51″ button_two_text_size_phone="51″ button_two_bg_use_color_gradient="off" button_two_bg_color_gradient_type="linear" button_two_bg_color_gradient_direction_radial="center" button_two_bg_color_gradient_overlays_image="off" button_two_bg_size="cover" button_two_bg_position="center" button_two_bg_repeat="no-repeat" button_two_bg_blend="normal" button_two_letter_spacing_tablet="50″ button_two_letter_spacing_phone="50″ button_two_font="||||||||" button_two_use_icon="on" button_two_icon_placement="right" button_two_on_hover="on" button_two_letter_spacing_hover_tablet="50″ button_two_letter_spacing_hover_phone="50″ button_two_text_shadow_style="none" button_two_text_shadow_color="rgba(0,0,0,0.4)" box_shadow_style_button_two="none" box_shadow_color_button_two="rgba(0,0,0,0.3)" box_shadow_position_button_two="outer" custom_button_one="on" button_one_text_size_tablet="51″ button_one_text_size_phone="51″ button_one_bg_use_color_gradient="off" button_one_bg_color_gradient_type="linear" button_one_bg_color_gradient_direction_radial="center" button_one_bg_color_gradient_overlays_image="off" button_one_bg_size="cover" button_one_bg_position="center" button_one_bg_repeat="no-repeat" button_one_bg_blend="normal" button_one_letter_spacing_tablet="50″ button_one_letter_spacing_phone="50″ button_one_font="||||||||" button_one_use_icon="off" button_one_icon_placement="right" button_one_on_hover="on" button_one_letter_spacing_hover_tablet="50″ button_one_letter_spacing_hover_phone="50″ button_one_text_shadow_style="none" button_one_text_shadow_color="rgba(0,0,0,0.4)" box_shadow_style_button_one="none" box_shadow_color_button_one="rgba(0,0,0,0.3)" box_shadow_position_button_one="outer" text_text_shadow_horizontal_length="0em" text_text_shadow_vertical_length="0em" text_text_shadow_blur_strength="0em" link_text_shadow_horizontal_length="0em" link_text_shadow_vertical_length="0em" link_text_shadow_blur_strength="0em" ul_text_shadow_horizontal_length="0em" ul_text_shadow_vertical_length="0em" ul_text_shadow_blur_strength="0em" ol_text_shadow_horizontal_length="0em" ol_text_shadow_vertical_length="0em" ol_text_shadow_blur_strength="0em" quote_text_shadow_horizontal_length="0em" quote_text_shadow_vertical_length="0em" quote_text_shadow_blur_strength="0em" header_text_shadow_horizontal_length="0em" header_text_shadow_vertical_length="0em" header_text_shadow_blur_strength="0em" header_2_text_shadow_horizontal_length="0em" header_2_text_shadow_vertical_length="0em" header_2_text_shadow_blur_strength="0em" header_3_text_shadow_horizontal_length="0em" header_3_text_shadow_vertical_length="0em" header_3_text_shadow_blur_strength="0em" header_4_text_shadow_horizontal_length="0em" header_4_text_shadow_vertical_length="0em" header_4_text_shadow_blur_strength="0em" header_5_text_shadow_horizontal_length="0em" header_5_text_shadow_vertical_length="0em" header_5_text_shadow_blur_strength="0em" header_6_text_shadow_horizontal_length="0em" header_6_text_shadow_vertical_length="0em" header_6_text_shadow_blur_strength="0em" button_two_text_shadow_horizontal_length="0em" button_two_text_shadow_vertical_length="0em" button_two_text_shadow_blur_strength="0em" button_one_text_shadow_horizontal_length="0em" button_one_text_shadow_vertical_length="0em" button_one_text_shadow_blur_strength="0em" header_2_text_align="center" header_2_font_size="26″ header_2_text_color="#ffffff" header_2_line_height="1″ header_4_font_size="16″ header_4_text_color="#ffffff" box_shadow_color="rgba(0,0,0,0.22)" header_4_text_align="center" text_font_size="16″ text_text_color="#ffffff" text_line_height="1.6″ text_orientation="center" custom_padding="30px|10px|30px|10px" custom_padding_tablet="30px||30px|" custom_padding_phone="30px||30px|" buttons_align="center" button_one_text_size="16″ button_one_text_color="#ffffff" button_one_bg_color="#000000″ button_one_border_radius="3″ button_one_bg_color_hover="rgba(0,0,0,0.6)" button_one_border_width="0″ header_4_line_height="1.5″ img_align="left" box_shadow_style="none" admin_title="Mark Eibel" header_3_text_align="center" header_3_text_color="#ffffff"]
Mark Eibel
Russell Investments
---
Main Stage Speaker
Sponsored by Russell Investments
[/cwp_et_pb_layout_slide_item_standard][cwp_et_pb_layout_slide_item_standard _builder_version="3.13.1″ slide_type="content" img_src="https://faconference.com/wp-content/uploads/2017/12/Paul_Nicely_LinkedIn.png" media_position="top" img_show_in_lightbox="on" img_url_new_window="off" slide_layout="16364″ buttons_gap="10px" use_icon="off" use_image="off" icon_placement="top" use_background_color_gradient="off" background_color_gradient_type="linear" background_color_gradient_direction_radial="center" background_color_gradient_overlays_image="off" parallax="off" parallax_method="on" background_size="cover" background_position="center" background_repeat="no-repeat" background_blend="normal" img_force_fullwidth="off" img_always_center_on_mobile="on" text_font="Lato||||||||" text_font_size_tablet="51″ text_font_size_phone="51″ text_letter_spacing_tablet="50″ text_letter_spacing_phone="50″ text_line_height_tablet="2″ text_line_height_phone="2″ text_text_shadow_style="none" text_text_shadow_color="rgba(0,0,0,0.4)" link_font="||||||||" link_font_size_tablet="51″ link_font_size_phone="51″ link_letter_spacing_tablet="50″ link_letter_spacing_phone="50″ link_line_height_tablet="2″ link_line_height_phone="2″ link_text_shadow_style="none" link_text_shadow_color="rgba(0,0,0,0.4)" ul_font="||||||||" ul_font_size_tablet="51″ ul_font_size_phone="51″ ul_letter_spacing_tablet="50″ ul_letter_spacing_phone="50″ ul_line_height_tablet="2″ ul_line_height_phone="2″ ul_text_shadow_style="none" ul_text_shadow_color="rgba(0,0,0,0.4)" ul_type="disc" ul_position="outside" ul_item_indent="0px" ol_font="||||||||" ol_font_size_tablet="51″ ol_font_size_phone="51″ ol_letter_spacing_tablet="50″ ol_letter_spacing_phone="50″ ol_line_height_tablet="2″ ol_line_height_phone="2″ ol_text_shadow_style="none" ol_text_shadow_color="rgba(0,0,0,0.4)" ol_type="decimal" ol_position="outside" ol_item_indent="0px" quote_font="||||||||" quote_font_size_tablet="51″ quote_font_size_phone="51″ quote_letter_spacing_tablet="50″ quote_letter_spacing_phone="50″ quote_line_height_tablet="2″ quote_line_height_phone="2″ quote_text_shadow_style="none" quote_text_shadow_color="rgba(0,0,0,0.4)" quote_border_weight="5px" header_font="||||||||" header_font_size_tablet="51″ header_font_size_phone="51″ header_letter_spacing_tablet="50″ header_letter_spacing_phone="50″ header_line_height_tablet="2″ header_line_height_phone="2″ header_text_shadow_style="none" header_text_shadow_color="rgba(0,0,0,0.4)" header_2_font="Lato|700|||||||" header_2_font_size_tablet="51″ header_2_font_size_phone="51″ header_2_letter_spacing_tablet="50″ header_2_letter_spacing_phone="50″ header_2_line_height_tablet="2″ header_2_line_height_phone="2″ header_2_text_shadow_style="none" header_2_text_shadow_color="rgba(0,0,0,0.4)" header_3_font="Lato|300|||||||" header_3_font_size_tablet="51″ header_3_font_size_phone="51″ header_3_letter_spacing_tablet="50″ header_3_letter_spacing_phone="50″ header_3_line_height_tablet="2″ header_3_line_height_phone="2″ header_3_text_shadow_style="none" header_3_text_shadow_color="rgba(0,0,0,0.4)" header_4_font="Lato|700|||||||" header_4_font_size_tablet="51″ header_4_font_size_phone="51″ header_4_letter_spacing_tablet="50″ header_4_letter_spacing_phone="50″ header_4_line_height_tablet="2″ header_4_line_height_phone="2″ header_4_text_shadow_style="none" header_4_text_shadow_color="rgba(0,0,0,0.4)" header_5_font="||||||||" header_5_font_size_tablet="51″ header_5_font_size_phone="51″ header_5_letter_spacing_tablet="50″ header_5_letter_spacing_phone="50″ header_5_line_height_tablet="2″ header_5_line_height_phone="2″ header_5_text_shadow_style="none" header_5_text_shadow_color="rgba(0,0,0,0.4)" header_6_font="||||||||" header_6_font_size_tablet="51″ header_6_font_size_phone="51″ header_6_letter_spacing_tablet="50″ header_6_letter_spacing_phone="50″ header_6_line_height_tablet="2″ header_6_line_height_phone="2″ header_6_text_shadow_style="none" header_6_text_shadow_color="rgba(0,0,0,0.4)" icon_custom_style="off" icon_color="#7EBEC5″ use_circle="off" circle_color="#7EBEC5″ use_circle_border="off" circle_border_color="#7EBEC5″ icon_font_size="14px" icon_font_size_tablet="14px" icon_font_size_phone="14px" media_vertical_align="flex-start" content_width="100%" content_width_tablet="50%" content_width_phone="50%" content_wrapper_align="left" content_vertical_align="flex-start" custom_button_two="off" button_two_text_size_tablet="51″ button_two_text_size_phone="51″ button_two_bg_use_color_gradient="off" button_two_bg_color_gradient_type="linear" button_two_bg_color_gradient_direction_radial="center" button_two_bg_color_gradient_overlays_image="off" button_two_bg_size="cover" button_two_bg_position="center" button_two_bg_repeat="no-repeat" button_two_bg_blend="normal" button_two_letter_spacing_tablet="50″ button_two_letter_spacing_phone="50″ button_two_font="||||||||" button_two_use_icon="on" button_two_icon_placement="right" button_two_on_hover="on" button_two_letter_spacing_hover_tablet="50″ button_two_letter_spacing_hover_phone="50″ button_two_text_shadow_style="none" button_two_text_shadow_color="rgba(0,0,0,0.4)" box_shadow_style_button_two="none" box_shadow_color_button_two="rgba(0,0,0,0.3)" box_shadow_position_button_two="outer" custom_button_one="on" button_one_text_size_tablet="51″ button_one_text_size_phone="51″ button_one_bg_use_color_gradient="off" button_one_bg_color_gradient_type="linear" button_one_bg_color_gradient_direction_radial="center" button_one_bg_color_gradient_overlays_image="off" button_one_bg_size="cover" button_one_bg_position="center" button_one_bg_repeat="no-repeat" button_one_bg_blend="normal" button_one_letter_spacing_tablet="50″ button_one_letter_spacing_phone="50″ button_one_font="||||||||" button_one_use_icon="off" button_one_icon_placement="right" button_one_on_hover="on" button_one_letter_spacing_hover_tablet="50″ button_one_letter_spacing_hover_phone="50″ button_one_text_shadow_style="none" button_one_text_shadow_color="rgba(0,0,0,0.4)" box_shadow_style_button_one="none" box_shadow_color_button_one="rgba(0,0,0,0.3)" box_shadow_position_button_one="outer" text_text_shadow_horizontal_length="0em" text_text_shadow_vertical_length="0em" text_text_shadow_blur_strength="0em" link_text_shadow_horizontal_length="0em" link_text_shadow_vertical_length="0em" link_text_shadow_blur_strength="0em" ul_text_shadow_horizontal_length="0em" ul_text_shadow_vertical_length="0em" ul_text_shadow_blur_strength="0em" ol_text_shadow_horizontal_length="0em" ol_text_shadow_vertical_length="0em" ol_text_shadow_blur_strength="0em" quote_text_shadow_horizontal_length="0em" quote_text_shadow_vertical_length="0em" quote_text_shadow_blur_strength="0em" header_text_shadow_horizontal_length="0em" header_text_shadow_vertical_length="0em" header_text_shadow_blur_strength="0em" header_2_text_shadow_horizontal_length="0em" header_2_text_shadow_vertical_length="0em" header_2_text_shadow_blur_strength="0em" header_3_text_shadow_horizontal_length="0em" header_3_text_shadow_vertical_length="0em" header_3_text_shadow_blur_strength="0em" header_4_text_shadow_horizontal_length="0em" header_4_text_shadow_vertical_length="0em" header_4_text_shadow_blur_strength="0em" header_5_text_shadow_horizontal_length="0em" header_5_text_shadow_vertical_length="0em" header_5_text_shadow_blur_strength="0em" header_6_text_shadow_horizontal_length="0em" header_6_text_shadow_vertical_length="0em" header_6_text_shadow_blur_strength="0em" button_two_text_shadow_horizontal_length="0em" button_two_text_shadow_vertical_length="0em" button_two_text_shadow_blur_strength="0em" button_one_text_shadow_horizontal_length="0em" button_one_text_shadow_vertical_length="0em" button_one_text_shadow_blur_strength="0em" header_2_text_align="center" header_2_font_size="26″ header_2_text_color="#ffffff" header_2_line_height="1″ header_4_font_size="16″ header_4_text_color="#ffffff" box_shadow_color="rgba(0,0,0,0.22)" header_4_text_align="center" text_font_size="16″ text_text_color="#ffffff" text_line_height="1.6″ text_orientation="center" custom_padding="30px|10px|30px|10px" custom_padding_tablet="30px||30px|" custom_padding_phone="30px||30px|" buttons_align="center" button_one_text_size="16″ button_one_text_color="#ffffff" button_one_bg_color="#000000″ button_one_border_radius="3″ button_one_bg_color_hover="rgba(0,0,0,0.6)" button_one_border_width="0″ header_4_line_height="1.5″ img_align="left" box_shadow_style="none" admin_title="Paul" header_3_text_align="center" header_3_text_color="#ffffff"]
Paul Nicely
EatonVance
---
Main Stage Speaker
Sponsored by EatonVance
[/cwp_et_pb_layout_slide_item_standard][/cwp_et_pb_layout_slider_standard]
Neil Nakagawa
The Pacific Financial Group
Jeff Walters
Hines Securities
Peter Stahl
Bedrock Results
Lincoln Financial Distributors
Mark Currier
FS Investments
Jonathan Maddock
Redtail Technology
Amanda Chomyszak
New York Life Investments
Marc Drummer
Principal Global Investors
Andy Breidenbach
AIG Annuities
Dave Petzke
Capital Group-American Funds
Brad Croft
Goldman Sachs Private Banking
Soliman Popal
Financial Advocates
Cathy Fenimore
Financial Advocates
April Smith
Financial Advocates
Ray Fischer
LPL Financial
Greg Gessert
LPL Financial
Crystal Horan
LPL Financial
Rachel Simpson
LPL Financial
[cwp_et_pb_layout_slider_standard admin_label="Multipurpose Slider – AS Slider" arrows_position="top-right" dots_position="top-left" loop_slider="on" custom_button_next="on" button_next_text_size_tablet="1″ button_next_letter_spacing_tablet="0″ custom_button_prev="on" button_prev_text_size_tablet="1″ button_prev_letter_spacing_tablet="0″ button_prev_icon_placement="left" button_next_text_color="#ffffff" button_next_bg_color="#7e57c2″ button_next_border_width="0″ button_next_border_radius="0″ button_next_icon="%%24%%" button_next_icon_color="#ffffff" button_next_border_radius_hover="0″ button_next_letter_spacing_hover="0″ button_prev_text_color="#ffffff" button_prev_bg_color="#7e57c2″ button_prev_border_width="0″ button_prev_border_radius="0″ button_prev_icon="%%23%%" button_prev_icon_color="#ffffff" button_prev_border_radius_hover="0″ button_prev_letter_spacing_hover="0″ dots_bg_active="#7e57c2″ dots_size="18px" dots_size_last_edited="on|phone" dots_size_phone="14px" touch_drag="on" _builder_version="3.13.1″ show_navmenu="on" background_color_gradient_type="linear" background_color_gradient_direction="1px" background_color_gradient_direction_radial="center" background_color_gradient_overlays_image="off" navmenu_line_height_tablet="2″ button_prev_bg_color_gradient_type="linear" button_prev_bg_color_gradient_direction="1px" button_prev_bg_color_gradient_direction_radial="center" button_prev_bg_color_gradient_overlays_image="off" button_next_bg_color_gradient_type="linear" button_next_bg_color_gradient_direction="1px" button_next_bg_color_gradient_direction_radial="center" button_next_bg_color_gradient_overlays_image="off" disabled_on="off|off|off" disabled="off" navmenu_bg="#1b6c89″ navmenu_bg_active="#540035″ navmenu_text_active="#ffffff" navmenu_font="Lato|700|||||||" navmenu_text_color="#ffffff" navmenu_font_size="16″ navmenu_item_margin="42px" navmenu_letter_spacing="2px"][cwp_et_pb_layout_slide_item_standard slide_layout="31401″ _builder_version="3.13.1″ slide_type="layout" media_position="top" img_show_in_lightbox="on" img_url_new_window="off" buttons_gap="10px" buttons_align="left" use_icon="off" use_image="off" icon_placement="top" use_background_color_gradient="off" background_color_gradient_type="linear" background_color_gradient_direction_radial="center" background_color_gradient_overlays_image="off" parallax="off" parallax_method="on" background_size="cover" background_position="center" background_repeat="no-repeat" background_blend="normal" img_align="left" img_force_fullwidth="off" img_always_center_on_mobile="on" text_font="||||||||" text_font_size_tablet="51″ text_font_size_phone="51″ text_letter_spacing_tablet="50″ text_letter_spacing_phone="50″ text_line_height_tablet="2″ text_line_height_phone="2″ text_text_shadow_style="none" text_text_shadow_color="rgba(0,0,0,0.4)" link_font="||||||||" link_font_size_tablet="51″ link_font_size_phone="51″ link_letter_spacing_tablet="50″ link_letter_spacing_phone="50″ link_line_height_tablet="2″ link_line_height_phone="2″ link_text_shadow_style="none" link_text_shadow_color="rgba(0,0,0,0.4)" ul_font="||||||||" ul_font_size_tablet="51″ ul_font_size_phone="51″ ul_letter_spacing_tablet="50″ ul_letter_spacing_phone="50″ ul_line_height_tablet="2″ ul_line_height_phone="2″ ul_text_shadow_style="none" ul_text_shadow_color="rgba(0,0,0,0.4)" ul_type="disc" ul_position="outside" ul_item_indent="0px" ol_font="||||||||" ol_font_size_tablet="51″ ol_font_size_phone="51″ ol_letter_spacing_tablet="50″ ol_letter_spacing_phone="50″ ol_line_height_tablet="2″ ol_line_height_phone="2″ ol_text_shadow_style="none" ol_text_shadow_color="rgba(0,0,0,0.4)" ol_type="decimal" ol_position="outside" ol_item_indent="0px" quote_font="||||||||" quote_font_size_tablet="51″ quote_font_size_phone="51″ quote_letter_spacing_tablet="50″ quote_letter_spacing_phone="50″ quote_line_height_tablet="2″ quote_line_height_phone="2″ quote_text_shadow_style="none" quote_text_shadow_color="rgba(0,0,0,0.4)" quote_border_weight="5px" header_font="|||on|||||" header_font_size_tablet="51″ header_font_size_phone="51″ header_letter_spacing_tablet="50″ header_letter_spacing_phone="50″ header_line_height_tablet="2″ header_line_height_phone="2″ header_text_shadow_style="none" header_text_shadow_color="rgba(0,0,0,0.4)" header_2_font="||||||||" header_2_font_size_tablet="51″ header_2_font_size_phone="51″ header_2_letter_spacing_tablet="50″ header_2_letter_spacing_phone="50″ header_2_line_height_tablet="2″ header_2_line_height_phone="2″ header_2_text_shadow_style="none" header_2_text_shadow_color="rgba(0,0,0,0.4)" header_3_font="||||||||" header_3_font_size_tablet="51″ header_3_font_size_phone="51″ header_3_letter_spacing_tablet="50″ header_3_letter_spacing_phone="50″ header_3_line_height_tablet="2″ header_3_line_height_phone="2″ header_3_text_shadow_style="none" header_3_text_shadow_color="rgba(0,0,0,0.4)" header_4_font="||||||||" header_4_font_size_tablet="51″ header_4_font_size_phone="51″ header_4_letter_spacing_tablet="50″ header_4_letter_spacing_phone="50″ header_4_line_height_tablet="2″ header_4_line_height_phone="2″ header_4_text_shadow_style="none" header_4_text_shadow_color="rgba(0,0,0,0.4)" header_5_font="||||||||" header_5_font_size_tablet="51″ header_5_font_size_phone="51″ header_5_letter_spacing_tablet="50″ header_5_letter_spacing_phone="50″ header_5_line_height_tablet="2″ header_5_line_height_phone="2″ header_5_text_shadow_style="none" header_5_text_shadow_color="rgba(0,0,0,0.4)" header_6_font="||||||||" header_6_font_size_tablet="51″ header_6_font_size_phone="51″ header_6_letter_spacing_tablet="50″ header_6_letter_spacing_phone="50″ header_6_line_height_tablet="2″ header_6_line_height_phone="2″ header_6_text_shadow_style="none" header_6_text_shadow_color="rgba(0,0,0,0.4)" icon_custom_style="off" icon_color="#7EBEC5″ use_circle="off" circle_color="#7EBEC5″ use_circle_border="off" circle_border_color="#7EBEC5″ icon_font_size="14px" icon_font_size_tablet="14px" icon_font_size_phone="14px" media_vertical_align="flex-start" content_width="50%" content_width_tablet="50%" content_width_phone="50%" content_wrapper_align="left" content_vertical_align="flex-start" custom_button_one="off" button_one_text_size_tablet="51″ button_one_text_size_phone="51″ button_one_bg_use_color_gradient="off" button_one_bg_color_gradient_type="linear" button_one_bg_color_gradient_direction_radial="center" button_one_bg_color_gradient_overlays_image="off" button_one_bg_size="cover" button_one_bg_position="center" button_one_bg_repeat="no-repeat" button_one_bg_blend="normal" button_one_letter_spacing_tablet="50″ button_one_letter_spacing_phone="50″ button_one_font="||||||||" button_one_use_icon="on" button_one_icon_placement="right" button_one_on_hover="on" button_one_letter_spacing_hover_tablet="50″ button_one_letter_spacing_hover_phone="50″ button_one_text_shadow_style="none" button_one_text_shadow_color="rgba(0,0,0,0.4)" box_shadow_style_button_one="none" box_shadow_color_button_one="rgba(0,0,0,0.3)" box_shadow_position_button_one="outer" custom_button_two="off" button_two_text_size_tablet="51″ button_two_text_size_phone="51″ button_two_bg_use_color_gradient="off" button_two_bg_color_gradient_type="linear" button_two_bg_color_gradient_direction_radial="center" button_two_bg_color_gradient_overlays_image="off" button_two_bg_size="cover" button_two_bg_position="center" button_two_bg_repeat="no-repeat" button_two_bg_blend="normal" button_two_letter_spacing_tablet="50″ button_two_letter_spacing_phone="50″ button_two_font="||||||||" button_two_use_icon="on" button_two_icon_placement="right" button_two_on_hover="on" button_two_letter_spacing_hover_tablet="50″ button_two_letter_spacing_hover_phone="50″ button_two_text_shadow_style="none" button_two_text_shadow_color="rgba(0,0,0,0.4)" box_shadow_style_button_two="none" box_shadow_color_button_two="rgba(0,0,0,0.3)" box_shadow_position_button_two="outer" box_shadow_style="none" admin_title="Schedule" text_text_shadow_horizontal_length="0em" text_text_shadow_vertical_length="0em" text_text_shadow_blur_strength="0em" link_text_shadow_horizontal_length="0em" link_text_shadow_vertical_length="0em" link_text_shadow_blur_strength="0em" ul_text_shadow_horizontal_length="0em" ul_text_shadow_vertical_length="0em" ul_text_shadow_blur_strength="0em" ol_text_shadow_horizontal_length="0em" ol_text_shadow_vertical_length="0em" ol_text_shadow_blur_strength="0em" quote_text_shadow_horizontal_length="0em" quote_text_shadow_vertical_length="0em" quote_text_shadow_blur_strength="0em" header_text_shadow_horizontal_length="0em" header_text_shadow_vertical_length="0em" header_text_shadow_blur_strength="0em" header_2_text_shadow_horizontal_length="0em" header_2_text_shadow_vertical_length="0em" header_2_text_shadow_blur_strength="0em" header_3_text_shadow_horizontal_length="0em" header_3_text_shadow_vertical_length="0em" header_3_text_shadow_blur_strength="0em" header_4_text_shadow_horizontal_length="0em" header_4_text_shadow_vertical_length="0em" header_4_text_shadow_blur_strength="0em" header_5_text_shadow_horizontal_length="0em" header_5_text_shadow_vertical_length="0em" header_5_text_shadow_blur_strength="0em" header_6_text_shadow_horizontal_length="0em" header_6_text_shadow_vertical_length="0em" header_6_text_shadow_blur_strength="0em" button_one_text_shadow_horizontal_length="0em" button_one_text_shadow_vertical_length="0em" button_one_text_shadow_blur_strength="0em" button_two_text_shadow_horizontal_length="0em" button_two_text_shadow_vertical_length="0em" button_two_text_shadow_blur_strength="0em" /][cwp_et_pb_layout_slide_item_standard slide_layout="31399″ _builder_version="3.13.1″ slide_type="layout" media_position="top" img_show_in_lightbox="on" img_url_new_window="off" buttons_gap="10px" buttons_align="left" use_icon="off" use_image="off" icon_placement="top" use_background_color_gradient="off" background_color_gradient_type="linear" background_color_gradient_direction_radial="center" background_color_gradient_overlays_image="off" parallax="off" parallax_method="on" background_size="cover" background_position="center" background_repeat="no-repeat" background_blend="normal" img_align="left" img_force_fullwidth="off" img_always_center_on_mobile="on" text_font="||||||||" text_font_size_tablet="51″ text_font_size_phone="51″ text_letter_spacing_tablet="50″ text_letter_spacing_phone="50″ text_line_height_tablet="2″ text_line_height_phone="2″ text_text_shadow_style="none" text_text_shadow_color="rgba(0,0,0,0.4)" link_font="||||||||" link_font_size_tablet="51″ link_font_size_phone="51″ link_letter_spacing_tablet="50″ link_letter_spacing_phone="50″ link_line_height_tablet="2″ link_line_height_phone="2″ link_text_shadow_style="none" link_text_shadow_color="rgba(0,0,0,0.4)" ul_font="||||||||" ul_font_size_tablet="51″ ul_font_size_phone="51″ ul_letter_spacing_tablet="50″ ul_letter_spacing_phone="50″ ul_line_height_tablet="2″ ul_line_height_phone="2″ ul_text_shadow_style="none" ul_text_shadow_color="rgba(0,0,0,0.4)" ul_type="disc" ul_position="outside" ul_item_indent="0px" ol_font="||||||||" ol_font_size_tablet="51″ ol_font_size_phone="51″ ol_letter_spacing_tablet="50″ ol_letter_spacing_phone="50″ ol_line_height_tablet="2″ ol_line_height_phone="2″ ol_text_shadow_style="none" ol_text_shadow_color="rgba(0,0,0,0.4)" ol_type="decimal" ol_position="outside" ol_item_indent="0px" quote_font="||||||||" quote_font_size_tablet="51″ quote_font_size_phone="51″ quote_letter_spacing_tablet="50″ quote_letter_spacing_phone="50″ quote_line_height_tablet="2″ quote_line_height_phone="2″ quote_text_shadow_style="none" quote_text_shadow_color="rgba(0,0,0,0.4)" quote_border_weight="5px" header_font="||||||||" header_font_size_tablet="51″ header_font_size_phone="51″ header_letter_spacing_tablet="50″ header_letter_spacing_phone="50″ header_line_height_tablet="2″ header_line_height_phone="2″ header_text_shadow_style="none" header_text_shadow_color="rgba(0,0,0,0.4)" header_2_font="||||||||" header_2_font_size_tablet="51″ header_2_font_size_phone="51″ header_2_letter_spacing_tablet="50″ header_2_letter_spacing_phone="50″ header_2_line_height_tablet="2″ header_2_line_height_phone="2″ header_2_text_shadow_style="none" header_2_text_shadow_color="rgba(0,0,0,0.4)" header_3_font="||||||||" header_3_font_size_tablet="51″ header_3_font_size_phone="51″ header_3_letter_spacing_tablet="50″ header_3_letter_spacing_phone="50″ header_3_line_height_tablet="2″ header_3_line_height_phone="2″ header_3_text_shadow_style="none" header_3_text_shadow_color="rgba(0,0,0,0.4)" header_4_font="||||||||" header_4_font_size_tablet="51″ header_4_font_size_phone="51″ header_4_letter_spacing_tablet="50″ header_4_letter_spacing_phone="50″ header_4_line_height_tablet="2″ header_4_line_height_phone="2″ header_4_text_shadow_style="none" header_4_text_shadow_color="rgba(0,0,0,0.4)" header_5_font="||||||||" header_5_font_size_tablet="51″ header_5_font_size_phone="51″ header_5_letter_spacing_tablet="50″ header_5_letter_spacing_phone="50″ header_5_line_height_tablet="2″ header_5_line_height_phone="2″ header_5_text_shadow_style="none" header_5_text_shadow_color="rgba(0,0,0,0.4)" header_6_font="||||||||" header_6_font_size_tablet="51″ header_6_font_size_phone="51″ header_6_letter_spacing_tablet="50″ header_6_letter_spacing_phone="50″ header_6_line_height_tablet="2″ header_6_line_height_phone="2″ header_6_text_shadow_style="none" header_6_text_shadow_color="rgba(0,0,0,0.4)" icon_custom_style="off" icon_color="#7EBEC5″ use_circle="off" circle_color="#7EBEC5″ use_circle_border="off" circle_border_color="#7EBEC5″ icon_font_size="14px" icon_font_size_tablet="14px" icon_font_size_phone="14px" media_vertical_align="flex-start" content_width="50%" content_width_tablet="50%" content_width_phone="50%" content_wrapper_align="left" content_vertical_align="flex-start" custom_button_one="off" button_one_text_size_tablet="51″ button_one_text_size_phone="51″ button_one_bg_use_color_gradient="off" button_one_bg_color_gradient_type="linear" button_one_bg_color_gradient_direction_radial="center" button_one_bg_color_gradient_overlays_image="off" button_one_bg_size="cover" button_one_bg_position="center" button_one_bg_repeat="no-repeat" button_one_bg_blend="normal" button_one_letter_spacing_tablet="50″ button_one_letter_spacing_phone="50″ button_one_font="||||||||" button_one_use_icon="on" button_one_icon_placement="right" button_one_on_hover="on" button_one_letter_spacing_hover_tablet="50″ button_one_letter_spacing_hover_phone="50″ button_one_text_shadow_style="none" button_one_text_shadow_color="rgba(0,0,0,0.4)" box_shadow_style_button_one="none" box_shadow_color_button_one="rgba(0,0,0,0.3)" box_shadow_position_button_one="outer" custom_button_two="off" button_two_text_size_tablet="51″ button_two_text_size_phone="51″ button_two_bg_use_color_gradient="off" button_two_bg_color_gradient_type="linear" button_two_bg_color_gradient_direction_radial="center" button_two_bg_color_gradient_overlays_image="off" button_two_bg_size="cover" button_two_bg_position="center" button_two_bg_repeat="no-repeat" button_two_bg_blend="normal" button_two_letter_spacing_tablet="50″ button_two_letter_spacing_phone="50″ button_two_font="||||||||" button_two_use_icon="on" button_two_icon_placement="right" button_two_on_hover="on" button_two_letter_spacing_hover_tablet="50″ button_two_letter_spacing_hover_phone="50″ button_two_text_shadow_style="none" button_two_text_shadow_color="rgba(0,0,0,0.4)" box_shadow_style_button_two="none" box_shadow_color_button_two="rgba(0,0,0,0.3)" box_shadow_position_button_two="outer" box_shadow_style="none" admin_title="Round Table Discussions" text_text_shadow_horizontal_length="0em" text_text_shadow_vertical_length="0em" text_text_shadow_blur_strength="0em" link_text_shadow_horizontal_length="0em" link_text_shadow_vertical_length="0em" link_text_shadow_blur_strength="0em" ul_text_shadow_horizontal_length="0em" ul_text_shadow_vertical_length="0em" ul_text_shadow_blur_strength="0em" ol_text_shadow_horizontal_length="0em" ol_text_shadow_vertical_length="0em" ol_text_shadow_blur_strength="0em" quote_text_shadow_horizontal_length="0em" quote_text_shadow_vertical_length="0em" quote_text_shadow_blur_strength="0em" header_text_shadow_horizontal_length="0em" header_text_shadow_vertical_length="0em" header_text_shadow_blur_strength="0em" header_2_text_shadow_horizontal_length="0em" header_2_text_shadow_vertical_length="0em" header_2_text_shadow_blur_strength="0em" header_3_text_shadow_horizontal_length="0em" header_3_text_shadow_vertical_length="0em" header_3_text_shadow_blur_strength="0em" header_4_text_shadow_horizontal_length="0em" header_4_text_shadow_vertical_length="0em" header_4_text_shadow_blur_strength="0em" header_5_text_shadow_horizontal_length="0em" header_5_text_shadow_vertical_length="0em" header_5_text_shadow_blur_strength="0em" header_6_text_shadow_horizontal_length="0em" header_6_text_shadow_vertical_length="0em" header_6_text_shadow_blur_strength="0em" button_one_text_shadow_horizontal_length="0em" button_one_text_shadow_vertical_length="0em" button_one_text_shadow_blur_strength="0em" button_two_text_shadow_horizontal_length="0em" button_two_text_shadow_vertical_length="0em" button_two_text_shadow_blur_strength="0em" /][cwp_et_pb_layout_slide_item_standard slide_layout="31400″ _builder_version="3.13.1″ slide_type="layout" media_position="top" img_show_in_lightbox="on" img_url_new_window="off" buttons_gap="10px" buttons_align="left" use_icon="off" use_image="off" icon_placement="top" use_background_color_gradient="off" background_color_gradient_type="linear" background_color_gradient_direction_radial="center" background_color_gradient_overlays_image="off" parallax="off" parallax_method="on" background_size="cover" background_position="center" background_repeat="no-repeat" background_blend="normal" img_align="left" img_force_fullwidth="off" img_always_center_on_mobile="on" text_font="||||||||" text_font_size_tablet="51″ text_font_size_phone="51″ text_letter_spacing_tablet="50″ text_letter_spacing_phone="50″ text_line_height_tablet="2″ text_line_height_phone="2″ text_text_shadow_style="none" text_text_shadow_color="rgba(0,0,0,0.4)" link_font="||||||||" link_font_size_tablet="51″ link_font_size_phone="51″ link_letter_spacing_tablet="50″ link_letter_spacing_phone="50″ link_line_height_tablet="2″ link_line_height_phone="2″ link_text_shadow_style="none" link_text_shadow_color="rgba(0,0,0,0.4)" ul_font="||||||||" ul_font_size_tablet="51″ ul_font_size_phone="51″ ul_letter_spacing_tablet="50″ ul_letter_spacing_phone="50″ ul_line_height_tablet="2″ ul_line_height_phone="2″ ul_text_shadow_style="none" ul_text_shadow_color="rgba(0,0,0,0.4)" ul_type="disc" ul_position="outside" ul_item_indent="0px" ol_font="||||||||" ol_font_size_tablet="51″ ol_font_size_phone="51″ ol_letter_spacing_tablet="50″ ol_letter_spacing_phone="50″ ol_line_height_tablet="2″ ol_line_height_phone="2″ ol_text_shadow_style="none" ol_text_shadow_color="rgba(0,0,0,0.4)" ol_type="decimal" ol_position="outside" ol_item_indent="0px" quote_font="||||||||" quote_font_size_tablet="51″ quote_font_size_phone="51″ quote_letter_spacing_tablet="50″ quote_letter_spacing_phone="50″ quote_line_height_tablet="2″ quote_line_height_phone="2″ quote_text_shadow_style="none" quote_text_shadow_color="rgba(0,0,0,0.4)" quote_border_weight="5px" header_font="||||||||" header_font_size_tablet="51″ header_font_size_phone="51″ header_letter_spacing_tablet="50″ header_letter_spacing_phone="50″ header_line_height_tablet="2″ header_line_height_phone="2″ header_text_shadow_style="none" header_text_shadow_color="rgba(0,0,0,0.4)" header_2_font="||||||||" header_2_font_size_tablet="51″ header_2_font_size_phone="51″ header_2_letter_spacing_tablet="50″ header_2_letter_spacing_phone="50″ header_2_line_height_tablet="2″ header_2_line_height_phone="2″ header_2_text_shadow_style="none" header_2_text_shadow_color="rgba(0,0,0,0.4)" header_3_font="||||||||" header_3_font_size_tablet="51″ header_3_font_size_phone="51″ header_3_letter_spacing_tablet="50″ header_3_letter_spacing_phone="50″ header_3_line_height_tablet="2″ header_3_line_height_phone="2″ header_3_text_shadow_style="none" header_3_text_shadow_color="rgba(0,0,0,0.4)" header_4_font="||||||||" header_4_font_size_tablet="51″ header_4_font_size_phone="51″ header_4_letter_spacing_tablet="50″ header_4_letter_spacing_phone="50″ header_4_line_height_tablet="2″ header_4_line_height_phone="2″ header_4_text_shadow_style="none" header_4_text_shadow_color="rgba(0,0,0,0.4)" header_5_font="||||||||" header_5_font_size_tablet="51″ header_5_font_size_phone="51″ header_5_letter_spacing_tablet="50″ header_5_letter_spacing_phone="50″ header_5_line_height_tablet="2″ header_5_line_height_phone="2″ header_5_text_shadow_style="none" header_5_text_shadow_color="rgba(0,0,0,0.4)" header_6_font="||||||||" header_6_font_size_tablet="51″ header_6_font_size_phone="51″ header_6_letter_spacing_tablet="50″ header_6_letter_spacing_phone="50″ header_6_line_height_tablet="2″ header_6_line_height_phone="2″ header_6_text_shadow_style="none" header_6_text_shadow_color="rgba(0,0,0,0.4)" icon_custom_style="off" icon_color="#7EBEC5″ use_circle="off" circle_color="#7EBEC5″ use_circle_border="off" circle_border_color="#7EBEC5″ icon_font_size="14px" icon_font_size_tablet="14px" icon_font_size_phone="14px" media_vertical_align="flex-start" content_width="50%" content_width_tablet="50%" content_width_phone="50%" content_wrapper_align="left" content_vertical_align="flex-start" custom_button_one="off" button_one_text_size_tablet="51″ button_one_text_size_phone="51″ button_one_bg_use_color_gradient="off" button_one_bg_color_gradient_type="linear" button_one_bg_color_gradient_direction_radial="center" button_one_bg_color_gradient_overlays_image="off" button_one_bg_size="cover" button_one_bg_position="center" button_one_bg_repeat="no-repeat" button_one_bg_blend="normal" button_one_letter_spacing_tablet="50″ button_one_letter_spacing_phone="50″ button_one_font="||||||||" button_one_use_icon="on" button_one_icon_placement="right" button_one_on_hover="on" button_one_letter_spacing_hover_tablet="50″ button_one_letter_spacing_hover_phone="50″ button_one_text_shadow_style="none" button_one_text_shadow_color="rgba(0,0,0,0.4)" box_shadow_style_button_one="none" box_shadow_color_button_one="rgba(0,0,0,0.3)" box_shadow_position_button_one="outer" custom_button_two="off" button_two_text_size_tablet="51″ button_two_text_size_phone="51″ button_two_bg_use_color_gradient="off" button_two_bg_color_gradient_type="linear" button_two_bg_color_gradient_direction_radial="center" button_two_bg_color_gradient_overlays_image="off" button_two_bg_size="cover" button_two_bg_position="center" button_two_bg_repeat="no-repeat" button_two_bg_blend="normal" button_two_letter_spacing_tablet="50″ button_two_letter_spacing_phone="50″ button_two_font="||||||||" button_two_use_icon="on" button_two_icon_placement="right" button_two_on_hover="on" button_two_letter_spacing_hover_tablet="50″ button_two_letter_spacing_hover_phone="50″ button_two_text_shadow_style="none" button_two_text_shadow_color="rgba(0,0,0,0.4)" box_shadow_style_button_two="none" box_shadow_color_button_two="rgba(0,0,0,0.3)" box_shadow_position_button_two="outer" box_shadow_style="none" admin_title="Workshops" text_text_shadow_horizontal_length="0em" text_text_shadow_vertical_length="0em" text_text_shadow_blur_strength="0em" link_text_shadow_horizontal_length="0em" link_text_shadow_vertical_length="0em" link_text_shadow_blur_strength="0em" ul_text_shadow_horizontal_length="0em" ul_text_shadow_vertical_length="0em" ul_text_shadow_blur_strength="0em" ol_text_shadow_horizontal_length="0em" ol_text_shadow_vertical_length="0em" ol_text_shadow_blur_strength="0em" quote_text_shadow_horizontal_length="0em" quote_text_shadow_vertical_length="0em" quote_text_shadow_blur_strength="0em" header_text_shadow_horizontal_length="0em" header_text_shadow_vertical_length="0em" header_text_shadow_blur_strength="0em" header_2_text_shadow_horizontal_length="0em" header_2_text_shadow_vertical_length="0em" header_2_text_shadow_blur_strength="0em" header_3_text_shadow_horizontal_length="0em" header_3_text_shadow_vertical_length="0em" header_3_text_shadow_blur_strength="0em" header_4_text_shadow_horizontal_length="0em" header_4_text_shadow_vertical_length="0em" header_4_text_shadow_blur_strength="0em" header_5_text_shadow_horizontal_length="0em" header_5_text_shadow_vertical_length="0em" header_5_text_shadow_blur_strength="0em" header_6_text_shadow_horizontal_length="0em" header_6_text_shadow_vertical_length="0em" header_6_text_shadow_blur_strength="0em" button_one_text_shadow_horizontal_length="0em" button_one_text_shadow_vertical_length="0em" button_one_text_shadow_blur_strength="0em" button_two_text_shadow_horizontal_length="0em" button_two_text_shadow_vertical_length="0em" button_two_text_shadow_blur_strength="0em" /][/cwp_et_pb_layout_slider_standard]
STAYING & GETTING AROUND SEATTLE
[cwp_et_pb_layout_slider_standard show_arrows="off" show_pagination="off" dots_position="top-left" loop_slider="on" animation_in="fadeInLeft" animation_out="fadeOutLeft" touch_drag="on" button_prev_text_size_tablet="1″ button_prev_letter_spacing_tablet="0″ button_prev_letter_spacing_hover_tablet="0″ button_next_text_size_tablet="1″ button_next_letter_spacing_tablet="0″ button_next_letter_spacing_hover_tablet="0″ _builder_version="3.13.1″ background_color_gradient_type="linear" background_color_gradient_direction="1px" background_color_gradient_direction_radial="center" show_navmenu="on" navmenu_text_color="#74777b" navmenu_line_height_tablet="2″ button_prev_bg_color_gradient_type="linear" button_prev_bg_color_gradient_direction="1px" button_prev_bg_color_gradient_direction_radial="center" button_next_bg_color_gradient_type="linear" button_next_bg_color_gradient_direction="1px" button_next_bg_color_gradient_direction_radial="center" navmenu_bg="#dde2e0″ navmenu_bg_active="#ffffff" navmenu_font_size="16″ navmenu_item_margin="0px" navmenu_text_active="#74777b" custom_css_navmenu_item="padding-top : 50px!important;||padding-bottom : 50px !important;||padding-left :70px !important;||padding-right : 70px !important;||border-left : 1px solid #cccccc;" disabled_on="off|off|off" disabled="off" use_urlhash="off" module_class="Tab Style2″ background_color_gradient_overlays_image="off" button_prev_bg_color_gradient_overlays_image="off" button_next_bg_color_gradient_overlays_image="off"][cwp_et_pb_layout_slide_item_standard slide_layout="205191″ _builder_version="3.13.1″ admin_title="Lodging" use_icon="off" icon_custom_style="on" icon_color="#74777b" use_circle="off" circle_color="#7EBEC5″ use_circle_border="off" circle_border_color="#7EBEC5″ icon_font_size="30px" use_image="on" icon_placement="top" box_shadow_style="none" font_icon="%%144%%" icon_font_size_tablet="30px" icon_font_size_phone="30px" slide_type="layout" media_position="top" img_show_in_lightbox="on" img_url_new_window="off" buttons_gap="10px" buttons_align="left" use_background_color_gradient="off" background_color_gradient_type="linear" background_color_gradient_direction_radial="center" background_color_gradient_overlays_image="off" parallax="off" parallax_method="on" background_size="cover" background_position="center" background_repeat="no-repeat" background_blend="normal" img_align="left" img_force_fullwidth="off" img_always_center_on_mobile="on" text_font="||||||||" text_font_size_tablet="51″ text_font_size_phone="51″ text_letter_spacing_tablet="50″ text_letter_spacing_phone="50″ text_line_height_tablet="2″ text_line_height_phone="2″ text_text_shadow_style="none" text_text_shadow_color="rgba(0,0,0,0.4)" link_font="||||||||" link_font_size_tablet="51″ link_font_size_phone="51″ link_letter_spacing_tablet="50″ link_letter_spacing_phone="50″ link_line_height_tablet="2″ link_line_height_phone="2″ link_text_shadow_style="none" link_text_shadow_color="rgba(0,0,0,0.4)" ul_font="||||||||" ul_font_size_tablet="51″ ul_font_size_phone="51″ ul_letter_spacing_tablet="50″ ul_letter_spacing_phone="50″ ul_line_height_tablet="2″ ul_line_height_phone="2″ ul_text_shadow_style="none" ul_text_shadow_color="rgba(0,0,0,0.4)" ul_type="disc" ul_position="outside" ul_item_indent="0px" ol_font="||||||||" ol_font_size_tablet="51″ ol_font_size_phone="51″ ol_letter_spacing_tablet="50″ ol_letter_spacing_phone="50″ ol_line_height_tablet="2″ ol_line_height_phone="2″ ol_text_shadow_style="none" ol_text_shadow_color="rgba(0,0,0,0.4)" ol_type="decimal" ol_position="outside" ol_item_indent="0px" quote_font="||||||||" quote_font_size_tablet="51″ quote_font_size_phone="51″ quote_letter_spacing_tablet="50″ quote_letter_spacing_phone="50″ quote_line_height_tablet="2″ quote_line_height_phone="2″ quote_text_shadow_style="none" quote_text_shadow_color="rgba(0,0,0,0.4)" quote_border_weight="5px" header_font="||||||||" header_font_size_tablet="51″ header_font_size_phone="51″ header_letter_spacing_tablet="50″ header_letter_spacing_phone="50″ header_line_height_tablet="2″ header_line_height_phone="2″ header_text_shadow_style="none" header_text_shadow_color="rgba(0,0,0,0.4)" header_2_font="||||||||" header_2_font_size_tablet="51″ header_2_font_size_phone="51″ header_2_letter_spacing_tablet="50″ header_2_letter_spacing_phone="50″ header_2_line_height_tablet="2″ header_2_line_height_phone="2″ header_2_text_shadow_style="none" header_2_text_shadow_color="rgba(0,0,0,0.4)" header_3_font="||||||||" header_3_font_size_tablet="51″ header_3_font_size_phone="51″ header_3_letter_spacing_tablet="50″ header_3_letter_spacing_phone="50″ header_3_line_height_tablet="2″ header_3_line_height_phone="2″ header_3_text_shadow_style="none" header_3_text_shadow_color="rgba(0,0,0,0.4)" header_4_font="||||||||" header_4_font_size_tablet="51″ header_4_font_size_phone="51″ header_4_letter_spacing_tablet="50″ header_4_letter_spacing_phone="50″ header_4_line_height_tablet="2″ header_4_line_height_phone="2″ header_4_text_shadow_style="none" header_4_text_shadow_color="rgba(0,0,0,0.4)" header_5_font="||||||||" header_5_font_size_tablet="51″ header_5_font_size_phone="51″ header_5_letter_spacing_tablet="50″ header_5_letter_spacing_phone="50″ header_5_line_height_tablet="2″ header_5_line_height_phone="2″ header_5_text_shadow_style="none" header_5_text_shadow_color="rgba(0,0,0,0.4)" header_6_font="||||||||" header_6_font_size_tablet="51″ header_6_font_size_phone="51″ header_6_letter_spacing_tablet="50″ header_6_letter_spacing_phone="50″ header_6_line_height_tablet="2″ header_6_line_height_phone="2″ header_6_text_shadow_style="none" header_6_text_shadow_color="rgba(0,0,0,0.4)" media_vertical_align="flex-start" content_width="50%" content_width_tablet="50%" content_width_phone="50%" content_wrapper_align="left" content_vertical_align="flex-start" custom_button_one="off" button_one_text_size_tablet="51″ button_one_text_size_phone="51″ button_one_bg_use_color_gradient="off" button_one_bg_color_gradient_type="linear" button_one_bg_color_gradient_direction_radial="center" button_one_bg_color_gradient_overlays_image="off" button_one_bg_size="cover" button_one_bg_position="center" button_one_bg_repeat="no-repeat" button_one_bg_blend="normal" button_one_letter_spacing_tablet="50″ button_one_letter_spacing_phone="50″ button_one_font="||||||||" button_one_use_icon="on" button_one_icon_placement="right" button_one_on_hover="on" button_one_letter_spacing_hover_tablet="50″ button_one_letter_spacing_hover_phone="50″ button_one_text_shadow_style="none" button_one_text_shadow_color="rgba(0,0,0,0.4)" box_shadow_style_button_one="none" box_shadow_color_button_one="rgba(0,0,0,0.3)" box_shadow_position_button_one="outer" custom_button_two="off" button_two_text_size_tablet="51″ button_two_text_size_phone="51″ button_two_bg_use_color_gradient="off" button_two_bg_color_gradient_type="linear" button_two_bg_color_gradient_direction_radial="center" button_two_bg_color_gradient_overlays_image="off" button_two_bg_size="cover" button_two_bg_position="center" button_two_bg_repeat="no-repeat" button_two_bg_blend="normal" button_two_letter_spacing_tablet="50″ button_two_letter_spacing_phone="50″ button_two_font="||||||||" button_two_use_icon="on" button_two_icon_placement="right" button_two_on_hover="on" button_two_letter_spacing_hover_tablet="50″ button_two_letter_spacing_hover_phone="50″ button_two_text_shadow_style="none" button_two_text_shadow_color="rgba(0,0,0,0.4)" box_shadow_style_button_two="none" box_shadow_color_button_two="rgba(0,0,0,0.3)" box_shadow_position_button_two="outer" image="https://faconference.com/wp-content/uploads/2017/10/Hotel.png" text_text_shadow_horizontal_length="0em" text_text_shadow_vertical_length="0em" text_text_shadow_blur_strength="0em" link_text_shadow_horizontal_length="0em" link_text_shadow_vertical_length="0em" link_text_shadow_blur_strength="0em" ul_text_shadow_horizontal_length="0em" ul_text_shadow_vertical_length="0em" ul_text_shadow_blur_strength="0em" ol_text_shadow_horizontal_length="0em" ol_text_shadow_vertical_length="0em" ol_text_shadow_blur_strength="0em" quote_text_shadow_horizontal_length="0em" quote_text_shadow_vertical_length="0em" quote_text_shadow_blur_strength="0em" header_text_shadow_horizontal_length="0em" header_text_shadow_vertical_length="0em" header_text_shadow_blur_strength="0em" header_2_text_shadow_horizontal_length="0em" header_2_text_shadow_vertical_length="0em" header_2_text_shadow_blur_strength="0em" header_3_text_shadow_horizontal_length="0em" header_3_text_shadow_vertical_length="0em" header_3_text_shadow_blur_strength="0em" header_4_text_shadow_horizontal_length="0em" header_4_text_shadow_vertical_length="0em" header_4_text_shadow_blur_strength="0em" header_5_text_shadow_horizontal_length="0em" header_5_text_shadow_vertical_length="0em" header_5_text_shadow_blur_strength="0em" header_6_text_shadow_horizontal_length="0em" header_6_text_shadow_vertical_length="0em" header_6_text_shadow_blur_strength="0em" button_one_text_shadow_horizontal_length="0em" button_one_text_shadow_vertical_length="0em" button_one_text_shadow_blur_strength="0em" button_two_text_shadow_horizontal_length="0em" button_two_text_shadow_vertical_length="0em" button_two_text_shadow_blur_strength="0em" /][cwp_et_pb_layout_slide_item_standard slide_layout="205192″ _builder_version="3.13.1″ admin_title="Parking" use_icon="off" icon_custom_style="on" icon_color="#74777b" use_circle="off" circle_color="#7EBEC5″ use_circle_border="off" circle_border_color="#7EBEC5″ icon_font_size="30px" use_image="on" icon_placement="top" box_shadow_style="none" font_icon="%%249%%" icon_font_size_tablet="30px" icon_font_size_phone="30px" slide_type="layout" media_position="top" img_show_in_lightbox="on" img_url_new_window="off" buttons_gap="10px" buttons_align="left" use_background_color_gradient="off" background_color_gradient_type="linear" background_color_gradient_direction_radial="center" background_color_gradient_overlays_image="off" parallax="off" parallax_method="on" background_size="cover" background_position="center" background_repeat="no-repeat" background_blend="normal" img_align="left" img_force_fullwidth="off" img_always_center_on_mobile="on" text_font="||||||||" text_font_size_tablet="51″ text_font_size_phone="51″ text_letter_spacing_tablet="50″ text_letter_spacing_phone="50″ text_line_height_tablet="2″ text_line_height_phone="2″ text_text_shadow_style="none" text_text_shadow_color="rgba(0,0,0,0.4)" link_font="||||||||" link_font_size_tablet="51″ link_font_size_phone="51″ link_letter_spacing_tablet="50″ link_letter_spacing_phone="50″ link_line_height_tablet="2″ link_line_height_phone="2″ link_text_shadow_style="none" link_text_shadow_color="rgba(0,0,0,0.4)" ul_font="||||||||" ul_font_size_tablet="51″ ul_font_size_phone="51″ ul_letter_spacing_tablet="50″ ul_letter_spacing_phone="50″ ul_line_height_tablet="2″ ul_line_height_phone="2″ ul_text_shadow_style="none" ul_text_shadow_color="rgba(0,0,0,0.4)" ul_type="disc" ul_position="outside" ul_item_indent="0px" ol_font="||||||||" ol_font_size_tablet="51″ ol_font_size_phone="51″ ol_letter_spacing_tablet="50″ ol_letter_spacing_phone="50″ ol_line_height_tablet="2″ ol_line_height_phone="2″ ol_text_shadow_style="none" ol_text_shadow_color="rgba(0,0,0,0.4)" ol_type="decimal" ol_position="outside" ol_item_indent="0px" quote_font="||||||||" quote_font_size_tablet="51″ quote_font_size_phone="51″ quote_letter_spacing_tablet="50″ quote_letter_spacing_phone="50″ quote_line_height_tablet="2″ quote_line_height_phone="2″ quote_text_shadow_style="none" quote_text_shadow_color="rgba(0,0,0,0.4)" quote_border_weight="5px" header_font="||||||||" header_font_size_tablet="51″ header_font_size_phone="51″ header_letter_spacing_tablet="50″ header_letter_spacing_phone="50″ header_line_height_tablet="2″ header_line_height_phone="2″ header_text_shadow_style="none" header_text_shadow_color="rgba(0,0,0,0.4)" header_2_font="||||||||" header_2_font_size_tablet="51″ header_2_font_size_phone="51″ header_2_letter_spacing_tablet="50″ header_2_letter_spacing_phone="50″ header_2_line_height_tablet="2″ header_2_line_height_phone="2″ header_2_text_shadow_style="none" header_2_text_shadow_color="rgba(0,0,0,0.4)" header_3_font="||||||||" header_3_font_size_tablet="51″ header_3_font_size_phone="51″ header_3_letter_spacing_tablet="50″ header_3_letter_spacing_phone="50″ header_3_line_height_tablet="2″ header_3_line_height_phone="2″ header_3_text_shadow_style="none" header_3_text_shadow_color="rgba(0,0,0,0.4)" header_4_font="||||||||" header_4_font_size_tablet="51″ header_4_font_size_phone="51″ header_4_letter_spacing_tablet="50″ header_4_letter_spacing_phone="50″ header_4_line_height_tablet="2″ header_4_line_height_phone="2″ header_4_text_shadow_style="none" header_4_text_shadow_color="rgba(0,0,0,0.4)" header_5_font="||||||||" header_5_font_size_tablet="51″ header_5_font_size_phone="51″ header_5_letter_spacing_tablet="50″ header_5_letter_spacing_phone="50″ header_5_line_height_tablet="2″ header_5_line_height_phone="2″ header_5_text_shadow_style="none" header_5_text_shadow_color="rgba(0,0,0,0.4)" header_6_font="||||||||" header_6_font_size_tablet="51″ header_6_font_size_phone="51″ header_6_letter_spacing_tablet="50″ header_6_letter_spacing_phone="50″ header_6_line_height_tablet="2″ header_6_line_height_phone="2″ header_6_text_shadow_style="none" header_6_text_shadow_color="rgba(0,0,0,0.4)" media_vertical_align="flex-start" content_width="50%" content_width_tablet="50%" content_width_phone="50%" content_wrapper_align="left" content_vertical_align="flex-start" custom_button_one="off" button_one_text_size_tablet="51″ button_one_text_size_phone="51″ button_one_bg_use_color_gradient="off" button_one_bg_color_gradient_type="linear" button_one_bg_color_gradient_direction_radial="center" button_one_bg_color_gradient_overlays_image="off" button_one_bg_size="cover" button_one_bg_position="center" button_one_bg_repeat="no-repeat" button_one_bg_blend="normal" button_one_letter_spacing_tablet="50″ button_one_letter_spacing_phone="50″ button_one_font="||||||||" button_one_use_icon="on" button_one_icon_placement="right" button_one_on_hover="on" button_one_letter_spacing_hover_tablet="50″ button_one_letter_spacing_hover_phone="50″ button_one_text_shadow_style="none" button_one_text_shadow_color="rgba(0,0,0,0.4)" box_shadow_style_button_one="none" box_shadow_color_button_one="rgba(0,0,0,0.3)" box_shadow_position_button_one="outer" custom_button_two="off" button_two_text_size_tablet="51″ button_two_text_size_phone="51″ button_two_bg_use_color_gradient="off" button_two_bg_color_gradient_type="linear" button_two_bg_color_gradient_direction_radial="center" button_two_bg_color_gradient_overlays_image="off" button_two_bg_size="cover" button_two_bg_position="center" button_two_bg_repeat="no-repeat" button_two_bg_blend="normal" button_two_letter_spacing_tablet="50″ button_two_letter_spacing_phone="50″ button_two_font="||||||||" button_two_use_icon="on" button_two_icon_placement="right" button_two_on_hover="on" button_two_letter_spacing_hover_tablet="50″ button_two_letter_spacing_hover_phone="50″ button_two_text_shadow_style="none" button_two_text_shadow_color="rgba(0,0,0,0.4)" box_shadow_style_button_two="none" box_shadow_color_button_two="rgba(0,0,0,0.3)" box_shadow_position_button_two="outer" image="https://faconference.com/wp-content/uploads/2017/10/Parking.png" text_text_shadow_horizontal_length="0em" text_text_shadow_vertical_length="0em" text_text_shadow_blur_strength="0em" link_text_shadow_horizontal_length="0em" link_text_shadow_vertical_length="0em" link_text_shadow_blur_strength="0em" ul_text_shadow_horizontal_length="0em" ul_text_shadow_vertical_length="0em" ul_text_shadow_blur_strength="0em" ol_text_shadow_horizontal_length="0em" ol_text_shadow_vertical_length="0em" ol_text_shadow_blur_strength="0em" quote_text_shadow_horizontal_length="0em" quote_text_shadow_vertical_length="0em" quote_text_shadow_blur_strength="0em" header_text_shadow_horizontal_length="0em" header_text_shadow_vertical_length="0em" header_text_shadow_blur_strength="0em" header_2_text_shadow_horizontal_length="0em" header_2_text_shadow_vertical_length="0em" header_2_text_shadow_blur_strength="0em" header_3_text_shadow_horizontal_length="0em" header_3_text_shadow_vertical_length="0em" header_3_text_shadow_blur_strength="0em" header_4_text_shadow_horizontal_length="0em" header_4_text_shadow_vertical_length="0em" header_4_text_shadow_blur_strength="0em" header_5_text_shadow_horizontal_length="0em" header_5_text_shadow_vertical_length="0em" header_5_text_shadow_blur_strength="0em" header_6_text_shadow_horizontal_length="0em" header_6_text_shadow_vertical_length="0em" header_6_text_shadow_blur_strength="0em" button_one_text_shadow_horizontal_length="0em" button_one_text_shadow_vertical_length="0em" button_one_text_shadow_blur_strength="0em" button_two_text_shadow_horizontal_length="0em" button_two_text_shadow_vertical_length="0em" button_two_text_shadow_blur_strength="0em" /][cwp_et_pb_layout_slide_item_standard slide_layout="205194″ _builder_version="3.13.1″ admin_title="Driving" use_icon="off" icon_custom_style="on" icon_color="#74777b" use_circle="off" circle_color="#7EBEC5″ use_circle_border="off" circle_border_color="#7EBEC5″ icon_font_size="30px" use_image="on" icon_placement="top" box_shadow_style="none" font_icon="%%251%%" icon_font_size_tablet="30px" icon_font_size_phone="30px" slide_type="layout" media_position="top" img_show_in_lightbox="on" img_url_new_window="off" buttons_gap="10px" buttons_align="left" use_background_color_gradient="off" background_color_gradient_type="linear" background_color_gradient_direction_radial="center" background_color_gradient_overlays_image="off" parallax="off" parallax_method="on" background_size="cover" background_position="center" background_repeat="no-repeat" background_blend="normal" img_align="left" img_force_fullwidth="off" img_always_center_on_mobile="on" text_font="||||||||" text_font_size_tablet="51″ text_font_size_phone="51″ text_letter_spacing_tablet="50″ text_letter_spacing_phone="50″ text_line_height_tablet="2″ text_line_height_phone="2″ text_text_shadow_style="none" text_text_shadow_color="rgba(0,0,0,0.4)" link_font="||||||||" link_font_size_tablet="51″ link_font_size_phone="51″ link_letter_spacing_tablet="50″ link_letter_spacing_phone="50″ link_line_height_tablet="2″ link_line_height_phone="2″ link_text_shadow_style="none" link_text_shadow_color="rgba(0,0,0,0.4)" ul_font="||||||||" ul_font_size_tablet="51″ ul_font_size_phone="51″ ul_letter_spacing_tablet="50″ ul_letter_spacing_phone="50″ ul_line_height_tablet="2″ ul_line_height_phone="2″ ul_text_shadow_style="none" ul_text_shadow_color="rgba(0,0,0,0.4)" ul_type="disc" ul_position="outside" ul_item_indent="0px" ol_font="||||||||" ol_font_size_tablet="51″ ol_font_size_phone="51″ ol_letter_spacing_tablet="50″ ol_letter_spacing_phone="50″ ol_line_height_tablet="2″ ol_line_height_phone="2″ ol_text_shadow_style="none" ol_text_shadow_color="rgba(0,0,0,0.4)" ol_type="decimal" ol_position="outside" ol_item_indent="0px" quote_font="||||||||" quote_font_size_tablet="51″ quote_font_size_phone="51″ quote_letter_spacing_tablet="50″ quote_letter_spacing_phone="50″ quote_line_height_tablet="2″ quote_line_height_phone="2″ quote_text_shadow_style="none" quote_text_shadow_color="rgba(0,0,0,0.4)" quote_border_weight="5px" header_font="||||||||" header_font_size_tablet="51″ header_font_size_phone="51″ header_letter_spacing_tablet="50″ header_letter_spacing_phone="50″ header_line_height_tablet="2″ header_line_height_phone="2″ header_text_shadow_style="none" header_text_shadow_color="rgba(0,0,0,0.4)" header_2_font="||||||||" header_2_font_size_tablet="51″ header_2_font_size_phone="51″ header_2_letter_spacing_tablet="50″ header_2_letter_spacing_phone="50″ header_2_line_height_tablet="2″ header_2_line_height_phone="2″ header_2_text_shadow_style="none" header_2_text_shadow_color="rgba(0,0,0,0.4)" header_3_font="||||||||" header_3_font_size_tablet="51″ header_3_font_size_phone="51″ header_3_letter_spacing_tablet="50″ header_3_letter_spacing_phone="50″ header_3_line_height_tablet="2″ header_3_line_height_phone="2″ header_3_text_shadow_style="none" header_3_text_shadow_color="rgba(0,0,0,0.4)" header_4_font="||||||||" header_4_font_size_tablet="51″ header_4_font_size_phone="51″ header_4_letter_spacing_tablet="50″ header_4_letter_spacing_phone="50″ header_4_line_height_tablet="2″ header_4_line_height_phone="2″ header_4_text_shadow_style="none" header_4_text_shadow_color="rgba(0,0,0,0.4)" header_5_font="||||||||" header_5_font_size_tablet="51″ header_5_font_size_phone="51″ header_5_letter_spacing_tablet="50″ header_5_letter_spacing_phone="50″ header_5_line_height_tablet="2″ header_5_line_height_phone="2″ header_5_text_shadow_style="none" header_5_text_shadow_color="rgba(0,0,0,0.4)" header_6_font="||||||||" header_6_font_size_tablet="51″ header_6_font_size_phone="51″ header_6_letter_spacing_tablet="50″ header_6_letter_spacing_phone="50″ header_6_line_height_tablet="2″ header_6_line_height_phone="2″ header_6_text_shadow_style="none" header_6_text_shadow_color="rgba(0,0,0,0.4)" media_vertical_align="flex-start" content_width="50%" content_width_tablet="50%" content_width_phone="50%" content_wrapper_align="left" content_vertical_align="flex-start" custom_button_one="off" button_one_text_size_tablet="51″ button_one_text_size_phone="51″ button_one_bg_use_color_gradient="off" button_one_bg_color_gradient_type="linear" button_one_bg_color_gradient_direction_radial="center" button_one_bg_color_gradient_overlays_image="off" button_one_bg_size="cover" button_one_bg_position="center" button_one_bg_repeat="no-repeat" button_one_bg_blend="normal" button_one_letter_spacing_tablet="50″ button_one_letter_spacing_phone="50″ button_one_font="||||||||" button_one_use_icon="on" button_one_icon_placement="right" button_one_on_hover="on" button_one_letter_spacing_hover_tablet="50″ button_one_letter_spacing_hover_phone="50″ button_one_text_shadow_style="none" button_one_text_shadow_color="rgba(0,0,0,0.4)" box_shadow_style_button_one="none" box_shadow_color_button_one="rgba(0,0,0,0.3)" box_shadow_position_button_one="outer" custom_button_two="off" button_two_text_size_tablet="51″ button_two_text_size_phone="51″ button_two_bg_use_color_gradient="off" button_two_bg_color_gradient_type="linear" button_two_bg_color_gradient_direction_radial="center" button_two_bg_color_gradient_overlays_image="off" button_two_bg_size="cover" button_two_bg_position="center" button_two_bg_repeat="no-repeat" button_two_bg_blend="normal" button_two_letter_spacing_tablet="50″ button_two_letter_spacing_phone="50″ button_two_font="||||||||" button_two_use_icon="on" button_two_icon_placement="right" button_two_on_hover="on" button_two_letter_spacing_hover_tablet="50″ button_two_letter_spacing_hover_phone="50″ button_two_text_shadow_style="none" button_two_text_shadow_color="rgba(0,0,0,0.4)" box_shadow_style_button_two="none" box_shadow_color_button_two="rgba(0,0,0,0.3)" box_shadow_position_button_two="outer" image="https://faconference.com/wp-content/uploads/2017/10/Car.png" text_text_shadow_horizontal_length="0em" text_text_shadow_vertical_length="0em" text_text_shadow_blur_strength="0em" link_text_shadow_horizontal_length="0em" link_text_shadow_vertical_length="0em" link_text_shadow_blur_strength="0em" ul_text_shadow_horizontal_length="0em" ul_text_shadow_vertical_length="0em" ul_text_shadow_blur_strength="0em" ol_text_shadow_horizontal_length="0em" ol_text_shadow_vertical_length="0em" ol_text_shadow_blur_strength="0em" quote_text_shadow_horizontal_length="0em" quote_text_shadow_vertical_length="0em" quote_text_shadow_blur_strength="0em" header_text_shadow_horizontal_length="0em" header_text_shadow_vertical_length="0em" header_text_shadow_blur_strength="0em" header_2_text_shadow_horizontal_length="0em" header_2_text_shadow_vertical_length="0em" header_2_text_shadow_blur_strength="0em" header_3_text_shadow_horizontal_length="0em" header_3_text_shadow_vertical_length="0em" header_3_text_shadow_blur_strength="0em" header_4_text_shadow_horizontal_length="0em" header_4_text_shadow_vertical_length="0em" header_4_text_shadow_blur_strength="0em" header_5_text_shadow_horizontal_length="0em" header_5_text_shadow_vertical_length="0em" header_5_text_shadow_blur_strength="0em" header_6_text_shadow_horizontal_length="0em" header_6_text_shadow_vertical_length="0em" header_6_text_shadow_blur_strength="0em" button_one_text_shadow_horizontal_length="0em" button_one_text_shadow_vertical_length="0em" button_one_text_shadow_blur_strength="0em" button_two_text_shadow_horizontal_length="0em" button_two_text_shadow_vertical_length="0em" button_two_text_shadow_blur_strength="0em" /][cwp_et_pb_layout_slide_item_standard slide_layout="205195″ _builder_version="3.13.1″ admin_title="Train" use_icon="off" icon_custom_style="on" icon_color="#74777b" use_circle="off" circle_color="#7EBEC5″ use_circle_border="off" circle_border_color="#7EBEC5″ icon_font_size="30px" use_image="on" icon_placement="top" box_shadow_style="none" font_icon="%%253%%" icon_font_size_tablet="30px" icon_font_size_phone="30px" slide_type="layout" media_position="top" img_show_in_lightbox="on" img_url_new_window="off" buttons_gap="10px" buttons_align="left" use_background_color_gradient="off" background_color_gradient_type="linear" background_color_gradient_direction_radial="center" background_color_gradient_overlays_image="off" parallax="off" parallax_method="on" background_size="cover" background_position="center" background_repeat="no-repeat" background_blend="normal" img_align="left" img_force_fullwidth="off" img_always_center_on_mobile="on" text_font="||||||||" text_font_size_tablet="51″ text_font_size_phone="51″ text_letter_spacing_tablet="50″ text_letter_spacing_phone="50″ text_line_height_tablet="2″ text_line_height_phone="2″ text_text_shadow_style="none" text_text_shadow_color="rgba(0,0,0,0.4)" link_font="||||||||" link_font_size_tablet="51″ link_font_size_phone="51″ link_letter_spacing_tablet="50″ link_letter_spacing_phone="50″ link_line_height_tablet="2″ link_line_height_phone="2″ link_text_shadow_style="none" link_text_shadow_color="rgba(0,0,0,0.4)" ul_font="||||||||" ul_font_size_tablet="51″ ul_font_size_phone="51″ ul_letter_spacing_tablet="50″ ul_letter_spacing_phone="50″ ul_line_height_tablet="2″ ul_line_height_phone="2″ ul_text_shadow_style="none" ul_text_shadow_color="rgba(0,0,0,0.4)" ul_type="disc" ul_position="outside" ul_item_indent="0px" ol_font="||||||||" ol_font_size_tablet="51″ ol_font_size_phone="51″ ol_letter_spacing_tablet="50″ ol_letter_spacing_phone="50″ ol_line_height_tablet="2″ ol_line_height_phone="2″ ol_text_shadow_style="none" ol_text_shadow_color="rgba(0,0,0,0.4)" ol_type="decimal" ol_position="outside" ol_item_indent="0px" quote_font="||||||||" quote_font_size_tablet="51″ quote_font_size_phone="51″ quote_letter_spacing_tablet="50″ quote_letter_spacing_phone="50″ quote_line_height_tablet="2″ quote_line_height_phone="2″ quote_text_shadow_style="none" quote_text_shadow_color="rgba(0,0,0,0.4)" quote_border_weight="5px" header_font="||||||||" header_font_size_tablet="51″ header_font_size_phone="51″ header_letter_spacing_tablet="50″ header_letter_spacing_phone="50″ header_line_height_tablet="2″ header_line_height_phone="2″ header_text_shadow_style="none" header_text_shadow_color="rgba(0,0,0,0.4)" header_2_font="||||||||" header_2_font_size_tablet="51″ header_2_font_size_phone="51″ header_2_letter_spacing_tablet="50″ header_2_letter_spacing_phone="50″ header_2_line_height_tablet="2″ header_2_line_height_phone="2″ header_2_text_shadow_style="none" header_2_text_shadow_color="rgba(0,0,0,0.4)" header_3_font="||||||||" header_3_font_size_tablet="51″ header_3_font_size_phone="51″ header_3_letter_spacing_tablet="50″ header_3_letter_spacing_phone="50″ header_3_line_height_tablet="2″ header_3_line_height_phone="2″ header_3_text_shadow_style="none" header_3_text_shadow_color="rgba(0,0,0,0.4)" header_4_font="||||||||" header_4_font_size_tablet="51″ header_4_font_size_phone="51″ header_4_letter_spacing_tablet="50″ header_4_letter_spacing_phone="50″ header_4_line_height_tablet="2″ header_4_line_height_phone="2″ header_4_text_shadow_style="none" header_4_text_shadow_color="rgba(0,0,0,0.4)" header_5_font="||||||||" header_5_font_size_tablet="51″ header_5_font_size_phone="51″ header_5_letter_spacing_tablet="50″ header_5_letter_spacing_phone="50″ header_5_line_height_tablet="2″ header_5_line_height_phone="2″ header_5_text_shadow_style="none" header_5_text_shadow_color="rgba(0,0,0,0.4)" header_6_font="||||||||" header_6_font_size_tablet="51″ header_6_font_size_phone="51″ header_6_letter_spacing_tablet="50″ header_6_letter_spacing_phone="50″ header_6_line_height_tablet="2″ header_6_line_height_phone="2″ header_6_text_shadow_style="none" header_6_text_shadow_color="rgba(0,0,0,0.4)" media_vertical_align="flex-start" content_width="50%" content_width_tablet="50%" content_width_phone="50%" content_wrapper_align="left" content_vertical_align="flex-start" custom_button_one="off" button_one_text_size_tablet="51″ button_one_text_size_phone="51″ button_one_bg_use_color_gradient="off" button_one_bg_color_gradient_type="linear" button_one_bg_color_gradient_direction_radial="center" button_one_bg_color_gradient_overlays_image="off" button_one_bg_size="cover" button_one_bg_position="center" button_one_bg_repeat="no-repeat" button_one_bg_blend="normal" button_one_letter_spacing_tablet="50″ button_one_letter_spacing_phone="50″ button_one_font="||||||||" button_one_use_icon="on" button_one_icon_placement="right" button_one_on_hover="on" button_one_letter_spacing_hover_tablet="50″ button_one_letter_spacing_hover_phone="50″ button_one_text_shadow_style="none" button_one_text_shadow_color="rgba(0,0,0,0.4)" box_shadow_style_button_one="none" box_shadow_color_button_one="rgba(0,0,0,0.3)" box_shadow_position_button_one="outer" custom_button_two="off" button_two_text_size_tablet="51″ button_two_text_size_phone="51″ button_two_bg_use_color_gradient="off" button_two_bg_color_gradient_type="linear" button_two_bg_color_gradient_direction_radial="center" button_two_bg_color_gradient_overlays_image="off" button_two_bg_size="cover" button_two_bg_position="center" button_two_bg_repeat="no-repeat" button_two_bg_blend="normal" button_two_letter_spacing_tablet="50″ button_two_letter_spacing_phone="50″ button_two_font="||||||||" button_two_use_icon="on" button_two_icon_placement="right" button_two_on_hover="on" button_two_letter_spacing_hover_tablet="50″ button_two_letter_spacing_hover_phone="50″ button_two_text_shadow_style="none" button_two_text_shadow_color="rgba(0,0,0,0.4)" box_shadow_style_button_two="none" box_shadow_color_button_two="rgba(0,0,0,0.3)" box_shadow_position_button_two="outer" image="https://faconference.com/wp-content/uploads/2017/10/Train.png" text_text_shadow_horizontal_length="0em" text_text_shadow_vertical_length="0em" text_text_shadow_blur_strength="0em" link_text_shadow_horizontal_length="0em" link_text_shadow_vertical_length="0em" link_text_shadow_blur_strength="0em" ul_text_shadow_horizontal_length="0em" ul_text_shadow_vertical_length="0em" ul_text_shadow_blur_strength="0em" ol_text_shadow_horizontal_length="0em" ol_text_shadow_vertical_length="0em" ol_text_shadow_blur_strength="0em" quote_text_shadow_horizontal_length="0em" quote_text_shadow_vertical_length="0em" quote_text_shadow_blur_strength="0em" header_text_shadow_horizontal_length="0em" header_text_shadow_vertical_length="0em" header_text_shadow_blur_strength="0em" header_2_text_shadow_horizontal_length="0em" header_2_text_shadow_vertical_length="0em" header_2_text_shadow_blur_strength="0em" header_3_text_shadow_horizontal_length="0em" header_3_text_shadow_vertical_length="0em" header_3_text_shadow_blur_strength="0em" header_4_text_shadow_horizontal_length="0em" header_4_text_shadow_vertical_length="0em" header_4_text_shadow_blur_strength="0em" header_5_text_shadow_horizontal_length="0em" header_5_text_shadow_vertical_length="0em" header_5_text_shadow_blur_strength="0em" header_6_text_shadow_horizontal_length="0em" header_6_text_shadow_vertical_length="0em" header_6_text_shadow_blur_strength="0em" button_one_text_shadow_horizontal_length="0em" button_one_text_shadow_vertical_length="0em" button_one_text_shadow_blur_strength="0em" button_two_text_shadow_horizontal_length="0em" button_two_text_shadow_vertical_length="0em" button_two_text_shadow_blur_strength="0em" /][cwp_et_pb_layout_slide_item_standard slide_layout="205196″ _builder_version="3.13.1″ admin_title="Airport" use_icon="off" icon_custom_style="on" icon_color="#74777b" use_circle="off" circle_color="#7EBEC5″ use_circle_border="off" circle_border_color="#7EBEC5″ icon_font_size="30px" use_image="on" icon_placement="top" box_shadow_style="none" font_icon="%%248%%" icon_font_size_tablet="30px" icon_font_size_phone="30px" slide_type="layout" media_position="top" img_show_in_lightbox="on" img_url_new_window="off" buttons_gap="10px" buttons_align="left" use_background_color_gradient="off" background_color_gradient_type="linear" background_color_gradient_direction_radial="center" background_color_gradient_overlays_image="off" parallax="off" parallax_method="on" background_size="cover" background_position="center" background_repeat="no-repeat" background_blend="normal" img_align="left" img_force_fullwidth="off" img_always_center_on_mobile="on" text_font="||||||||" text_font_size_tablet="51″ text_font_size_phone="51″ text_letter_spacing_tablet="50″ text_letter_spacing_phone="50″ text_line_height_tablet="2″ text_line_height_phone="2″ text_text_shadow_style="none" text_text_shadow_color="rgba(0,0,0,0.4)" link_font="||||||||" link_font_size_tablet="51″ link_font_size_phone="51″ link_letter_spacing_tablet="50″ link_letter_spacing_phone="50″ link_line_height_tablet="2″ link_line_height_phone="2″ link_text_shadow_style="none" link_text_shadow_color="rgba(0,0,0,0.4)" ul_font="||||||||" ul_font_size_tablet="51″ ul_font_size_phone="51″ ul_letter_spacing_tablet="50″ ul_letter_spacing_phone="50″ ul_line_height_tablet="2″ ul_line_height_phone="2″ ul_text_shadow_style="none" ul_text_shadow_color="rgba(0,0,0,0.4)" ul_type="disc" ul_position="outside" ul_item_indent="0px" ol_font="||||||||" ol_font_size_tablet="51″ ol_font_size_phone="51″ ol_letter_spacing_tablet="50″ ol_letter_spacing_phone="50″ ol_line_height_tablet="2″ ol_line_height_phone="2″ ol_text_shadow_style="none" ol_text_shadow_color="rgba(0,0,0,0.4)" ol_type="decimal" ol_position="outside" ol_item_indent="0px" quote_font="||||||||" quote_font_size_tablet="51″ quote_font_size_phone="51″ quote_letter_spacing_tablet="50″ quote_letter_spacing_phone="50″ quote_line_height_tablet="2″ quote_line_height_phone="2″ quote_text_shadow_style="none" quote_text_shadow_color="rgba(0,0,0,0.4)" quote_border_weight="5px" header_font="||||||||" header_font_size_tablet="51″ header_font_size_phone="51″ header_letter_spacing_tablet="50″ header_letter_spacing_phone="50″ header_line_height_tablet="2″ header_line_height_phone="2″ header_text_shadow_style="none" header_text_shadow_color="rgba(0,0,0,0.4)" header_2_font="||||||||" header_2_font_size_tablet="51″ header_2_font_size_phone="51″ header_2_letter_spacing_tablet="50″ header_2_letter_spacing_phone="50″ header_2_line_height_tablet="2″ header_2_line_height_phone="2″ header_2_text_shadow_style="none" header_2_text_shadow_color="rgba(0,0,0,0.4)" header_3_font="||||||||" header_3_font_size_tablet="51″ header_3_font_size_phone="51″ header_3_letter_spacing_tablet="50″ header_3_letter_spacing_phone="50″ header_3_line_height_tablet="2″ header_3_line_height_phone="2″ header_3_text_shadow_style="none" header_3_text_shadow_color="rgba(0,0,0,0.4)" header_4_font="||||||||" header_4_font_size_tablet="51″ header_4_font_size_phone="51″ header_4_letter_spacing_tablet="50″ header_4_letter_spacing_phone="50″ header_4_line_height_tablet="2″ header_4_line_height_phone="2″ header_4_text_shadow_style="none" header_4_text_shadow_color="rgba(0,0,0,0.4)" header_5_font="||||||||" header_5_font_size_tablet="51″ header_5_font_size_phone="51″ header_5_letter_spacing_tablet="50″ header_5_letter_spacing_phone="50″ header_5_line_height_tablet="2″ header_5_line_height_phone="2″ header_5_text_shadow_style="none" header_5_text_shadow_color="rgba(0,0,0,0.4)" header_6_font="||||||||" header_6_font_size_tablet="51″ header_6_font_size_phone="51″ header_6_letter_spacing_tablet="50″ header_6_letter_spacing_phone="50″ header_6_line_height_tablet="2″ header_6_line_height_phone="2″ header_6_text_shadow_style="none" header_6_text_shadow_color="rgba(0,0,0,0.4)" media_vertical_align="flex-start" content_width="50%" content_width_tablet="50%" content_width_phone="50%" content_wrapper_align="left" content_vertical_align="flex-start" custom_button_one="off" button_one_text_size_tablet="51″ button_one_text_size_phone="51″ button_one_bg_use_color_gradient="off" button_one_bg_color_gradient_type="linear" button_one_bg_color_gradient_direction_radial="center" button_one_bg_color_gradient_overlays_image="off" button_one_bg_size="cover" button_one_bg_position="center" button_one_bg_repeat="no-repeat" button_one_bg_blend="normal" button_one_letter_spacing_tablet="50″ button_one_letter_spacing_phone="50″ button_one_font="||||||||" button_one_use_icon="on" button_one_icon_placement="right" button_one_on_hover="on" button_one_letter_spacing_hover_tablet="50″ button_one_letter_spacing_hover_phone="50″ button_one_text_shadow_style="none" button_one_text_shadow_color="rgba(0,0,0,0.4)" box_shadow_style_button_one="none" box_shadow_color_button_one="rgba(0,0,0,0.3)" box_shadow_position_button_one="outer" custom_button_two="off" button_two_text_size_tablet="51″ button_two_text_size_phone="51″ button_two_bg_use_color_gradient="off" button_two_bg_color_gradient_type="linear" button_two_bg_color_gradient_direction_radial="center" button_two_bg_color_gradient_overlays_image="off" button_two_bg_size="cover" button_two_bg_position="center" button_two_bg_repeat="no-repeat" button_two_bg_blend="normal" button_two_letter_spacing_tablet="50″ button_two_letter_spacing_phone="50″ button_two_font="||||||||" button_two_use_icon="on" button_two_icon_placement="right" button_two_on_hover="on" button_two_letter_spacing_hover_tablet="50″ button_two_letter_spacing_hover_phone="50″ button_two_text_shadow_style="none" button_two_text_shadow_color="rgba(0,0,0,0.4)" box_shadow_style_button_two="none" box_shadow_color_button_two="rgba(0,0,0,0.3)" box_shadow_position_button_two="outer" image="https://faconference.com/wp-content/uploads/2017/10/Plane.png" text_text_shadow_horizontal_length="0em" text_text_shadow_vertical_length="0em" text_text_shadow_blur_strength="0em" link_text_shadow_horizontal_length="0em" link_text_shadow_vertical_length="0em" link_text_shadow_blur_strength="0em" ul_text_shadow_horizontal_length="0em" ul_text_shadow_vertical_length="0em" ul_text_shadow_blur_strength="0em" ol_text_shadow_horizontal_length="0em" ol_text_shadow_vertical_length="0em" ol_text_shadow_blur_strength="0em" quote_text_shadow_horizontal_length="0em" quote_text_shadow_vertical_length="0em" quote_text_shadow_blur_strength="0em" header_text_shadow_horizontal_length="0em" header_text_shadow_vertical_length="0em" header_text_shadow_blur_strength="0em" header_2_text_shadow_horizontal_length="0em" header_2_text_shadow_vertical_length="0em" header_2_text_shadow_blur_strength="0em" header_3_text_shadow_horizontal_length="0em" header_3_text_shadow_vertical_length="0em" header_3_text_shadow_blur_strength="0em" header_4_text_shadow_horizontal_length="0em" header_4_text_shadow_vertical_length="0em" header_4_text_shadow_blur_strength="0em" header_5_text_shadow_horizontal_length="0em" header_5_text_shadow_vertical_length="0em" header_5_text_shadow_blur_strength="0em" header_6_text_shadow_horizontal_length="0em" header_6_text_shadow_vertical_length="0em" header_6_text_shadow_blur_strength="0em" button_one_text_shadow_horizontal_length="0em" button_one_text_shadow_vertical_length="0em" button_one_text_shadow_blur_strength="0em" button_two_text_shadow_horizontal_length="0em" button_two_text_shadow_vertical_length="0em" button_two_text_shadow_blur_strength="0em" /][/cwp_et_pb_layout_slider_standard]